Open Pleas for Los Angeles DUI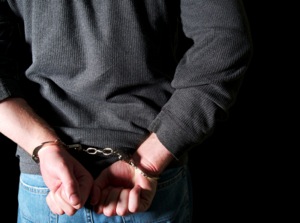 When a defendant is arrested for driving under the influence, the matter will be referred to a prosecutor who is responsible for filing the case with the court. After the defendant's initial arraignment, there may be several court dates during which additional evidence is provided to the defense as part of the discovery process. Every defendant is entitled to a trial by jury, however there is often an effort to try and resolve the case by working out a plea deal. If the defendant goes to trial and is found guilty, he or she can potentially be sentenced to the maximum sentence allowed by law, which is six months in jail for a first-time DUI. While plea negotiations are generally conducted with the prosecutor, there are situations where pleading open to the court may be the defendant's best option.
Prosecutor Deal for DUI
The Court encourages parties to resolve their case without trial and prosecutors will typically make the defendant an offer. In reaching a plea agreement, there may be extensive plea negotiations between the prosecution and defense counsel. After reviewing additional discovery material and conducting an independent investigation or testing, the defense may be able to use exculpatory evidence to show why charges should be reduced or even dismissed. The assistance of an experienced Los Angeles DUI Lawyer can be critical in ensuring that his or her client is placed in the best position possible.
In some cases, the prosecutor may not make an offer that is acceptable to the defense. Many prosecutorial offices have strict guidelines regarding DUI cases and calendar deputies may be unable to make an offer that violates office policy. In these cases, it may be in the defendant's best interest to plead open to the court.
Ultimately, a judge is responsible for sentencing a defendant who has been convicted of a DUI or any other criminal offense. While a judge will usually go along with the terms of a plea agreement, they are not required to and can ultimately reject a plea where they believe the agreed-upon sentence is not appropriate. If the defendant does not agree with what the prosecutor is offering, he or she can plead open to the court and the judge can sentence the defendant directly. The judge can choose to ignore the prosecutor's recommendation and can undercut what is being offered.
In many cases, the prosecution and defense may meet with the judge in chambers or at a bench conference. The defense can argue the defendant's case to the judge, who may give an indicated sentence. While the prosecutor would be involved in this conversation, the judge may choose to overrule the prosecutor and undercut his or her offer. Being represented by an experienced Los Angeles DUI Attorney who is highly respected by judges and prosecutors is crucial in getting the best resolution possible in these types of situations.
If the defendant chooses to plead open to the Court, he or she would have to plead to all counts that have been charged. In most DUI cases, the prosecution will charge one DUI count in violation of California Vehicle Code Section 23152(a) VC and one count of driving with a BAC of 0.08% or higher in violation of California Vehicle Code Section 23152(b) VC. However, California law says that a defendant can only be sentenced for one DUI offense in the same case, and the counts would merge at sentencing.
If you have been charged with a DUI offense, it is critical that you speak with a Los Angeles DUI Attorney right away. As a former Deputy District Attorney with over 14 years of prosecutorial experience, Attorney Michael Kraut is highly respected by judges throughout the court system and knows when an open plea may be the best option for his client.
For more information about Los Angeles DUI open pleas, and to schedule your free consultation, contact Michael Kraut at the Kraut Law Group located at 6255 Sunset Boulevard, Suite 1520, Los Angeles, CA 90028. Mr. Kraut can be reached 24/7 at 888-334-6344 or 323-464-6453.