OR Release in Los Angeles DUI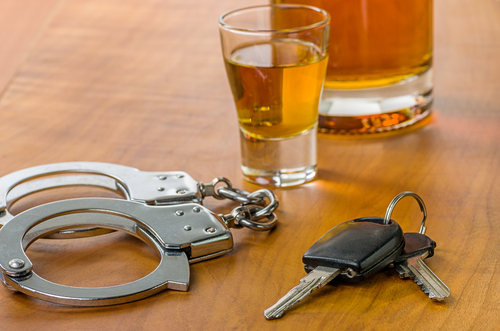 While some judges or courts may require a defendant charged with driving under the influence to post bail, most DUI defendants will be released from custody without having to post bail while their case is pending. However, judges may impose certain conditions of release on defendants who have been charged with DUI offenses. These conditions are also referred to as OR conditions and can vary depending on the circumstances of the offense, the defendant's record and the issuing judge. Failure to comply with a condition of release can result in the defendant being taken into custody.
Terms and Conditions of Release
At a defendant's DUI arraignment, the judge may want to know some of the details of the case, such as the defendant's BAC, the driving conduct involved, whether or not there was an accident, and whether or not the defendant has prior DUI convictions. Based on this information, the judge may impose various terms and conditions of release.
Proof of Compliance to Remain Out of Custody
The judge may order the defendant to refrain from alcohol consumption while the case is pending or may require that the defendant not drive any vehicle after drinking, even if he or she has a BAC that is under the legal limit. The judge may also order the defendant to stay out of bars or other establishments where alcohol is the chief sale item.
In addition to "restrictive" conditions, the Court may order the defendant to fulfill certain requirements and provide proof of compliance to remain out of custody. Many judges will impose attendance of Alcoholics Anonymous ("AA") meetings as a term and condition of release. AA meetings are held at numerous different locations at all times and are tailored to fit different lifestyles and interest groups. The defendant will be provided with a form to record his or her AA attendance. At the end of the meetings, which are typically an hour long, someone at the meeting will sign off on the defendant's AA sheet. The defendant would then provide a copy of his or her AA attendance to the Court at any subsequent pretrial hearing. The number of AA meetings a defendant must attend as a condition of release can vary depending on the individual judge and the circumstances of the case. Judges can order a defendant to attend one or two AA meetings a week or can order certain defendants to attend daily AA sessions while the case is pending.
Placed on an Alcohol Monitoring Device
A judge may be very concerned that certain DUI defendants pose a danger to the community at large if allowed to remain out of custody. The judge may require that the defendant be placed on an alcohol monitoring device (such as SCRAM) to ensure that the defendant does not consume any alcohol while the matter is pending. These devices are typically anklets that a defendant must wear that can determine if someone has consumed alcohol. While SCRAM bracelets may ensure that the wearer does not drink, these devices can be very uncomfortable and are not discreet. In some cases, wearing a SCRAM device may affect a defendant's ability to keep his or her job.
If the judge is extremely concerned about a defendant's drug or alcohol issues, the Court may require that the defendant enroll in an alcohol treatment program as a condition of release. This can be the one of the classes typically required for first time DUI defendants or can be a residential treatment program.
If you have been charged with DUI and want to know more about potential conditions of release, it is imperative that you consult with a Los Angeles DUI Lawyer immediately. Los Angeles DUI Attorney Michael Kraut is a former Deputy District Attorney with over 14 years of prosecutorial experience who fights hard on behalf of his DUI clients.
For more information about Los Angeles conditions of release, and to schedule your free consultation, contact Lawyer Michael Kraut at the Kraut Law Group located at 6255 Sunset Boulevard, Suite 1520, Los Angeles, CA 90028. Mr. Kraut can be reached 24/7 at 888-334-6344 or 323-464-6453.