Los Angeles DUI and Accident Reconstruction Experts
California DUI and Accident Reconstruction Experts
When a Los Angeles DUI involves an accident, there are often severe consequences for the driver. This is especially true when the accident results in injury or even death of another person. Because of this, it is often necessary to employ the services of a California accident reconstruction specialist when fighting DUI charges under California Vehicle Code Section 23152 or California Vehicle Code Section 23153 as well as manslaughter charges under California Penal Code Section 192.
It is important to have a California accident reconstruction expert analyze the scene of the accident and/or vehicles involved as soon as possible to avoid losing crucial evidence. Law enforcement agencies will use their own experts to examine accident scenes and the evidence they gather will be used to prosecute a person to the fullest extent of the law. It is just as important for a defense attorney to utilize defense experts.
A California accident reconstruction specialist looks to establish what the events were leading up the collision. If he or she can establish that the collision was unavoidable or caused by an issue unrelated to alcohol or impaired driving, then the prosecutor may be unable to prove a crucial element of their case. These experts will often look to the vehicles themselves to determine if there were any mechanical flaws or safety recalls that may have contributed to the collision.
They will additionally look into areas such as weather conditions, road conditions, traffic and lighting of the particular area. Skid mark analysis may be helpful, as the presence of skid marks can held determine speed of the vehicle and what braking actions, if any, the driver attempted to use to avoid the collision.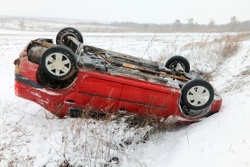 California accident reconstruction specialists are most often used in defending charges of DUI Causing Injury, DUI Manslaughter and DUI murder.
Los Angeles Criminal Defense Attorney Michael Kraut is a former senior trial attorney with the Los Angeles District Attorney's Office. He was in charge of handling complex DUI death prosecutions and now defends against allegations of collisions, injuries and death involving a person driving under the influence of alcohol or drugs. Mr. Kraut works with the top experts in the area, including accident reconstruction specialists whose expertise may be necessary.
For more information about California DUI and accident reconstruction, and to schedule your free consultation, contact Los Angeles DUI Attorney Michael Kraut at the Kraut Law Group. Mr. Kraut can be reached 24/7 at 888-334-6344 or 323-464-6453.