Dealing With DUI Warrants While out of State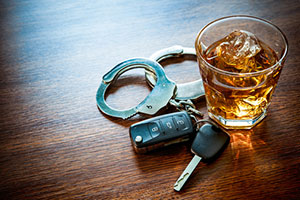 In some cases, a person may have been arrested for a DUI offense in the Los Angeles area many years ago and failed to appear for their initial court date or were convicted of DUI and left the California without completing all of the terms and conditions of probation. Many years later while outside of California, the individual may discover that he or she has an old DUI warrant that is preventing him or her from getting a driver's license or is affecting employment prospects. It is imperative that anyone in this situation contact a skilled Los Angeles DUI attorney immediately.
Effect of a DUI Warrant
California DUI warrants can carry significant consequences for defendants, even when they live out of state. The warrant is entered into a national database and the defendant may be prevented from getting a driver's license out of state while the warrant is active. In addition, the warrant may come up during a criminal background search and may prevent the individual from being considered for a job or a promotion.
While California typically does not extradite people on misdemeanor warrants, the local law enforcement may hold the individual on the California warrant before it is determined that California will not seek extradition. If the driver is involved with a felony DUI offense, California may extradite the defendant back in order to deal with the open charge or the probation violation. The defendant would typically remain in custody while he or she is transported to California.
Am I Required to Return to California to Deal with a DUI Warrant?
Many people who have old DUI warrants want to know whether or not they are required to return to California in order to deal with the warrant. If the underlying offense is a misdemeanor, courts typically will allow attorneys to appear on their client's behalf so that the defendant would not have to travel to California. Depending on the case, the defendant may be able to completely resolve the underlying DUI without ever having to travel to court.
If the defendant failed to take or complete the alcohol education program, the judge may allow the defendant to take a similar program in his or her home state or to take an online program if there is no comparable program. This also applies to any community service requirement that is imposed. An effective Los Angeles DUI lawyer will be able to clear the warrant and resolve the matter so that the client would not have to return to California.
Serna Motions and Other Remedies
In some cases, a defendant may have been charged with a DUI offense and never received notification of the arraignment. In these cases, a warrant may have been issued and have been active for years without the defendant even knowing it. When this is the case, the defense may file a Serna motion, which is a motion to dismiss for lack of timely prosecution. The Court will consider factors such as the length of the delay, the reason for the delay, whether the delay was caused by the defendant's own actions and whether the defendant was aware of the charges. If the court finds that the defendant was denied his or her right to a speedy trial, the charges may be dismissed.
If you have a California DUI warrant and live out of state, it is critical that you speak with a knowledgeable DUI attorney as soon as possible. Michael Kraut is a former Deputy District Attorney with over 14 years of prosecutorial experience who recognizes the impact an old warrant can have and works diligently to have old warrants recalled and resolved so that his clients do not have to uproot their lives and return to California.
For more information about dealing with DUI warrants while out of state, and to schedule your free consultation, contact Michael Kraut at the Kraut Law Group located at 6255 Sunset Boulevard, Suite 1520, Los Angeles, CA 90028. Mr. Kraut can be reached 24/7 at 888-334-6344 or 323-464-6453.