Los Angeles DUI Bail
Los Angeles DUI Attorney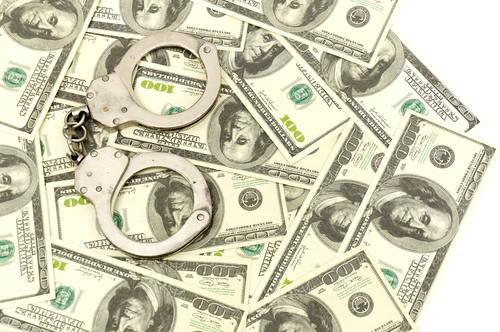 When a driver appears in court for his or her arraignment on a driving under the influence case, the judge may address any request for bail that the prosecutor may have. While most first-time DUI defendants are released on their own recognize while their case is pending, there may be circumstances where a judge will impose bail on a DUI or a DUI-related offense.
When a defendant is arrested on suspicion of a first-time DUI offense, he or she is usually booked into jail and released the following the day without having to post bail. The defendant is provided with a citation showing an arraignment date in court. The defendant or his or her attorney would be required to appear at this arraignment hearing.
Some defendants may not be released from custody. If the defendant was involved in a felony DUI or was involved in a hit and run or fatal DUI collision, he or she may be required to post bail in order to be released. The bail on a felony DUI can be $100,000 or more. Typically, a person will contact a bail bond agent who will post the full amount of bail in exchange for the defendant paying 8-10% of the required amount. Defendants who are unable to post bail will appear before a judge for their arraignment while in custody.
Even though most DUI defendants are not required to post bail, the Los Angeles County bail schedule does recommend a $5,000 for a first time DUI offense. For defendants who have a prior DUI conviction within the previous ten years, the recommended bail increases to $15,000. For defendants with two or more previous convictions, the recommended bail is $25,000. The bail schedule recommends adding $10,000 for any traffic collision, where the defendant had a BAC of .15 percent or higher or where the defendant refused chemical testing. The bail schedule recommends an additional $25,000 where there is both a traffic collision and a BAC greater than .15 percent or a DUI refusal.
For drivers charged with DUI with injury in violation of California Vehicle Code Section 23153 VC, the Los Angeles bail schedule recommends $20,000 bail for a first time offense and $50,000 bail if the defendant has a prior DUI conviction. The schedule recommends an additional $10,000 if the defendant's BAC was .15 percent or higher.
While Los Angeles County may not require bail for misdemeanor DUI offenses, other counties will impose bail in certain circumstances. For example, Orange County judges typically require bail for DUI defendants who have had a prior DUI conviction on their record. If the defendant is already on probation for a DUI offense, the bail required will be increased to cover the old and new offenses.
Even if the defendant posts bail and is released, the judge may impose conditions of release that a defendant would be expected to follow while out of custody. These can include required attendance of Alcoholics Anonymous ("AA") meetings, wearing an alcohol monitoring device, enrolling in an alcohol education program or residential treatment program or installing an Ignition Interlock Device.
At a defendant's arraignment, the defense attorney and prosecutor are given an opportunity to address any proposed bail amount or condition of release. After hearing arguments, the judge will determine what amount of bail or what conditions of release would be appropriate.
If you or a loved one have been arrested for DUI and want to know more about bail issues, it is critical that you meet with a Los Angeles DUI Attorney as soon as possible. As a former Deputy District Attorney with over 14 years of prosecutorial experience, Los Angeles DUI Attorney Michael Kraut works hard to help his clients in all aspects of the DUI process, including bail proceedings.
For more information about Los Angeles DUI bail, and to schedule your free consultation, contact Michael Kraut at the Kraut Law Group located at 6255 Sunset Boulevard, Suite 1520, Los Angeles, CA 90028. Mr. Kraut can be reached 24/7 at 888-334-6344 or 323-464-6453.