Los Angeles DUI and The DMV Administrative Hearing Process
Los Angeles DUI Attorney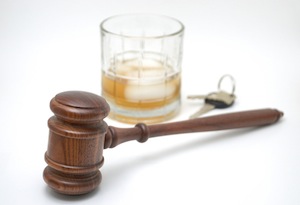 When a person is arrested on suspicion of driving under the influence the arresting officer will physically seize the driver's California driver's license and will inform the driver that his or her license will be suspended in 30 days. The driver can challenge this suspension by filing a timely request for an administrative hearing within 10 days of the arrest. It is important to understand the DMV administrative per se ("APS") hearing process and what to expect when facing one of these hearings.
Usually, the APS hearing request will be filed by the driver's attorney after the driver has been arrested on suspicion of DUI. Because the driver only has ten days in which to file the hearing request, it is imperative that anyone who has been arrested for DUI speak with a knowledgeable and experienced DUI attorney immediately.
The driver can schedule either a live hearing that would be conducted at the DMV Drivers Safety branch office handling the matter or a telephonic hearing. There may be cases where it is advantageous to have a telephonic hearing and other cases where a live hearing would be preferable.
A hearing officer will be assigned to hear the case and ultimately rule on the administrative suspension. The hearing officer is a DMV employee who is neither a judge nor an attorney. These hearing officers are responsible for ensuring that the driver receives proper discovery material. This usually includes the DS367 form which is prepared by the arresting officer and describes the incident, the incident reports, any accident report, the results of chemical testing, a printout of the driver's driving record and other relevant items.
The APS hearing is more informal than court proceedings; however the hearing officer must adhere to certain administrative legal standards and rules of evidence. There is no prosecutor present during these hearings and the hearing officer is responsible for introducing the evidence against the driver as well as ultimately determining whether or not the suspension should be imposed or set aside.
The hearsay rules are relaxed in APS hearings and the hearing officer may rely on what is written in the officer's incident report and other material that has been submitted. In many cases, the hearing officer will rely solely on the reports submitted. In some cases, the hearing officer may call witnesses in order to clarify certain points. The hearing officer may call the arresting officer, civilian witness and experts to testify during the hearing. The driver's attorney can cross-examine these witnesses and call witnesses, including experts. The defense can also introduce evidence as part of the APS hearing. In many cases, the defense will receive evidence as part of the discovery process in the criminal case that is unavailable to the hearing officer, such as the MVARS dashcam video recordings.
After hearing the evidence and arguments from counsel, the hearing officer will issue a written decision. This usually occurs between one and three weeks after the hearing is held, though it can take longer. The hearing officer's decision can be appealed within the DMV and a supervisor would review the audio recording of the hearing. In addition, a driver can file an appeal in court.
If you have been arrested for DUI and want to know more about the DMV administrative hearing process, it is critical that you meet a Los Angeles DUI Lawyer immediately. Los Angeles DUI Attorney Michael Kraut is a former Deputy District Attorney with over 14 years of prosecutorial experience who works diligently to help his clients keep their licenses.
For more information about Los Angeles DUI and the DMV Administrative Hearing Process, and to schedule your free consultation, contact Los Angeles DUI Lawyer Michael Kraut at the Kraut Law Group located at 6255 Sunset Boulevard, Suite 1480, Los Angeles, CA 90028. Mr. Kraut can be reached 24/7 at 888-334-6344 or 323-464-6453.
Client Reviews
He gave me the peace of mind that my DUI case was going to be resolved. He fought for what it was needed and helped me by answering all my questions. Mike is not an average attorney. He's a very experienced, honest and straightforward person that is there for you!
I hired Attorney Mike Kraut and I'm am so happy and grateful that I did! I was arrested for a DUI because my BAC level was over the .08 limit. I ended up getting a wet and reckless instead of a DUI. I still have to do some classes and I'm on probation, but I do not have a DUI on my record. If you have a DUI hire Attorney Kraut, he definitely knows his stuff!
There aren't enough positive words to write about Mike, but let me be clear that this is the only lawyer worth hiring in Los Angeles. Mike is professional, caring, and an absolute champion at winning in court.
Mike Kraut is not a typical lawyer. He is a straightforward person with a true heart and a sympathetic ear. He is also smart and connected and he cares about the people who seek out his help. He got my son out of a jam. He did it quickly and painlessly. I recommend Mike Kraut to anyone that needs his services.
Thank you Mike for helping my son.
Michael Kraut is a rock star lawyer. I was really happy and satisfied with the results I received from Michael and his team. A few months back I was being accused of a serious felony. Mike gave me sound legal advice and worked diligently to clear my name. Mike was great at always keeping me updated and returning calls. Great, great lawyer I cant say enough about this man!
How can I express how relieved and pleased I am with Michael's professional abilities to have my Felony brought down to a misdameanor to a possible dismissal with deferment. With his care my life has been turned around and cannot say how helpful he's been not only in my case but life. He, himself has changed how I view criminal lawyers. Thank you so much Michael!