A New California Law Has Expanded Who Is Eligible for Expungement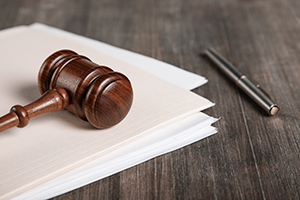 A prior criminal record can have tremendous negative effects on a person's ability to find a job, get promoted, or simply move on from a particularly difficult time in their life. Convictions for DUI, white collar crimes, and theft crimes such as embezzlement, grand theft, shoplifting, domestic violence and other violent crimes including but not limited to robbery, assault, and battery, may unfortunately be cause for concern for an employer or prospective employer, regardless of how long ago the offense occurred and how much a person has changed. However, depending on the type, date, and circumstances surrounding a prior criminal misdemeanor or felony conviction, that conviction may be eligible for expungement, pursuant to California Penal Code section 1203.4. Recently, the California Legislature expanded who is eligible for expungement by passing California Senate Bill 731. These changes, which expand eligibility for expungement, is effective July 1, 2023.
What Is Expungement?
Expungement is a type of relief to help clean up a person's prior criminal record. This relief is available to people with certain misdemeanor and felony convictions in California. To be eligible for expungement, the person must not be serving any other sentence or be charged with any other crime. Pursuant to Penal Code section 1203.41(a)(1), if granted, expungement allows a person to withdraw their guilty or "no contest" plea, or have the Court set aside a guilty verdict if there was a trial, and then dismiss the matter and release the person from all penalties resulting from the offense in which they had been convicted. In granting expungement, the Court will need to decide that the person has completed their sentence or probation, that they have been rehabilitated, and that it is in the interest of justice to do so.
What Are the Recent Changes to the Expungement Laws?
In passing of California Senate Bill 731, the California Legislature expanded who is eligible for expungement relief by permitting a Court to use its discretion to grant expungement on certain felony convictions even if that person went to prison. Previously, the imposition of a prison sentence would have automatically made a person ineligible for expungement relief. Certain sex offenses requiring registration and crimes against children were specifically left ineligible for expungement.
Specifically, pursuant to the amendments to California Penal Code section 1203.41, a person, as of July 1, 2023, will now be eligible to expunge certain felony convictions that resulted in a prison sentence. Expungement, in this situation, may be granted as long as the felony is not specifically excluded by existing law, and at least two years have passed since the person completed their prison term.
If you or a family member has a prior criminal record out of Los Angeles, Orange County, Riverside County, San Bernardino County, or Ventura County, and you need or desire for it to be expunged for work-related reasons or any other reason, it is imperative that you hire the best attorney that you can to explore all options available, and to take advantage of the change in the law. Attorney Michael Kraut has extensive experience with clients looking to clean up their record and knows how to effectively present their situations and circumstances and push for expungement and other types of relief and to secure the absolute best result.
For more information about expungement, and to schedule your free consultation, contact attorney Michael Kraut at the Kraut Law Group located at 6255 Sunset Boulevard, Suite 1520, Los Angeles, CA 90028. Mr. Kraut can be reached 24/7 at 888-334-6344 or 323-464-6453.