Veteran's Diversion – Penal Code § 1001.80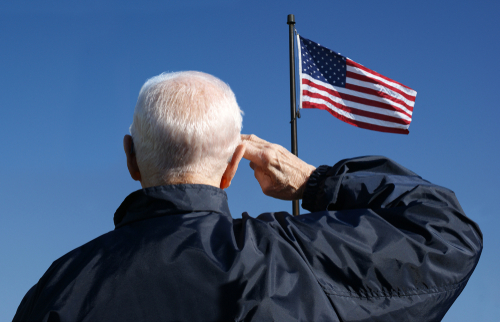 Courts across Southern California recognize the difficulties that members of the armed services face during and after their time serving in the military. Consequently, the California Legislature carved out a program called Veteran's Diversion which recognizes that current and former servicepeople who suffer from a disorder as a result of their service and commit a crime should not always be punished, but rather given the opportunity to seek treatment and avoid a conviction.
What is Veteran's Diversion?
Pretrial veteran's diversion is a fantastic opportunity for a current or former member of the United States military who has been charged with a misdemeanor that occurred while they were suffering from a service-related infirmity and does not want to suffer a conviction on their record. The goal of veteran's diversion is to treat current and former members of the military who, as a result of their service, suffer from various disorders, including sexual trauma, traumatic brain injury, post-traumatic stress disorder, substance abuse, or a mental health disorder. The author of the legislation that made veteran's diversion possible in California explained that a diversion will allow servicepeople "to not only get proper services but also allow them to be more easily employed in the future by keeping the crime off their record if they complete their diversion program successfully."
How Does Veteran's Diversion Work?
Penal Code section 1001.80 details how veteran's diversion operates. If a former or current serviceperson is charged with a misdemeanor and they suffer from a disorder that is related to their service, they may file a motion requesting veteran's diversion. If a judge decides that the defendant qualifies for veteran's diversion, the prosecution against the defendant is suspended (paused) for a period of, at most, two years. Notably, veteran's diversion is available to individuals charged with driving under the influence.
What Rights Must You Give Up When You Accept a Veteran's Diversion?
Criminal defendants have a constitutional right to a speedy trial. Generally, a defendant who has been charged with a misdemeanor has a right to have a trial within 45 days after being charged if they are not in custody, and within 30 days if they are in custody. However, because pretrial veteran's diversion requires that the criminal prosecution be paused for up to two years, the defendant must agree to waive the right to a speedy trial.
What Happens During the Diversion Period?
During the period of diversion, the defendant must adhere to a treatment plan that is approved by the judge at the time they are entered into the diversion. The defendant's treatment provider must report the defendant's progress to the court and prosecutor at least once every six months. Most courts prefer that a defendant be treated through the United States Department of Veteran's Affairs; however, private psychotherapists, treatment providers, and physicians are also commonly accepted.
What Happens if You Don't Perform Satisfactorily During the Diversion?
It is absolutely critical that the defendant follow the treatment plan that they agreed to when the judge allowed them to enter into the diversion. If the judge is not satisfied by an individual's progress during the diversion period, the judge may set a hearing to determine whether the criminal prosecution should be reinstated and diversion should be terminated.
What Happens If You Do Perform Satisfactorily During the Diversion?
If the defendant performs satisfactorily during the period of diversion, the judge will dismiss the charges and the arrest will be deemed to never have occurred. Essentially, it is as if there was never a case against the defendant in the first place! This result is what makes veteran's diversion such a desirable option for a current or former member of the military who is charged with a misdemeanor.
If you are a veteran who is charged with a crime, it is imperative that you discuss your case with a knowledgeable and aggressive criminal defense attorney as soon as possible. Los Angeles criminal defense attorney Michael Kraut has successfully litigated countless veteran's diversion motions. As a former Deputy District Attorney with over 14 years of prosecutorial experience, Michael Kraut understands how to successfully advocate for veterans.
For more information about Pretrial Veteran's Diversion, and to schedule your free consultation, contact Michael Kraut at the Kraut Law Group located at 6255 Sunset Boulevard, Suite 1520, Los Angeles, CA 90028. Mr. Kraut can be reached 24/7 at 888-334-6344 or 323-464-6453.