Los Angeles Child Abuse Defense Attorney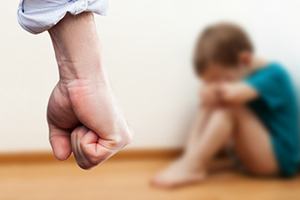 While the law does allow parents to use physical force in punishing their children, there are situations where use of force against a child can result in a domestic violence arrest. Under California Penal Code Section 273d PC, inflicting physical punishment on a child, more commonly referred to as child abuse, is a criminal offense that can be charged as either a felony or a misdemeanor. If charged in Los Angeles, reach out to our experienced child abuse defense lawyer now.
Permissible Punishment vs. Child Abuse
A parent is allowed to use physical force in punishing or disciplining his or her child. This means that spanking a child or even using a paddle or similar object to strike a child does not necessarily qualify as criminal child abuse under the law.
PENAL CODE § 273d
In order to prove that a defendant violated California Penal Code Section 273d PC, the defendant must have willfully or intentionally inflicted "cruel or inhuman" physical punishment on a child, the punishment caused a traumatic physical condition and when the defendant was acting, he or she was not reasonably disciplining the child.
In many cases, there may be a gray area regarding whether a parent's disciplinary measures were permissible or whether they crossed the line into child abuse. When determining whether to charge a defendant, prosecutors will consider various factors such as whether the child suffered any injury, whether an object was physically used on the child and whether there is a pattern or history of child abuse.
Child Abuse Arrest and Investigation
In many cases, the police will become involved in a child abuse case after a mandatory reporter, such as a teacher or nurse, notices injuries on a child or is told by the child that he or she is being abused at home. The police will conduct an investigation and will often interview the parents as well as any children in the home. In addition, the case will also be referred to the Los Angeles County Department of Children and Family Services ("DCFS") who will perform their own investigation and may recommend that the children be removed from the home and placed into a safe environment.
The matter will be referred to the prosecutor who will review the case for criminal filing. If the underlying conduct involved is especially egregious or if the defendant has a history of violent conduct, the prosecutor may file felony child abuse charges. In other cases, the prosecutor may elect to file the case as a misdemeanor.
Defenses to Child Abuse in Los Angeles
There are a number of defenses that can be raised when defending someone accused of child abuse. There are often false accusations in these types of situations, especially when the child abuse claims arise during divorce proceedings. In these cases, it would be necessary to show that the allegations were fabricated or grossly exaggerated.
In addition, there are circumstances where a defendant's conduct falls within what is considered permissible under the law. In these situations, the defendant would not be guilty of child abuse.
Child Abuse Penalties in California
If charged as a felony, a child abuse conviction can result in a prison sentence of up to six years and up to 10 years if the defendant was previously convicted of child abuse. Defendants convicted of misdemeanor child abuse can be sentenced to serve time in jail in addition to being required to complete parenting classes.
A child abuse conviction would prevent individuals from obtaining employment in areas such as nursing, teaching or child care.
If you or a loved one have been arrested for child abuse, it is critical that you discuss your case with a qualified lawyer immediately. As a former Deputy District Attorney with over 14 years of prosecutorial experience, Michael Kraut understands how to effectively represent clients charged with sensitive cases such as these.
For more information about child abuse, and to schedule your free consultation, contact Michael Kraut at the Kraut Law Group located at 6255 Sunset Boulevard, Suite 1520, Los Angeles, CA 90028. Mr. Kraut can be reached 24/7 at 888-334-6344 or 323-464-6453.