Juvenile Process for Domestic Violence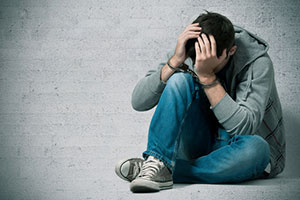 Domestic violence is one of the crimes that minors get accused of most frequently. In addition to teens being accused of attacking family members, such as their mother, father, or siblings the increase in teen dating, teen pregnancy, and other teen cohabitation arrangements has produced an increase in juvenile domestic violence cases. The increase in domestic violence incidents by teens has seen a sharp increase and courts in some counties have even had to establish special Juvenile Domestic Violence Courts in order to address this increasing problem. In other counties, Juvenile domestic violence is dealt with in the Juvenile Delinquency Court.
The process for a minor facing domestic violence charges can be overwhelming, traumatic, and severely devastating to the family. This is why it is extremely important for the family to contact a skilled Juvenile defense attorney if your child is facing domestic violence charges.
The Court Process for Juvenile Domestic Violence Offenses
Once charges are filed, the first hearing your child faces after being arrested for domestic violence is a detention hearing. At a detention hearing, your child is brought into court within three days of their arrest and read the charges against them. A critical part of this initial detention hearing is the judge determining whether your child will be released or whether they will remain in custody for the entirety of the domestic violence case. At this hearing, having a skilled juvenile attorney is critical to argue for your child's release since bail is not an option in these types of juvenile cases.
The next hearing that may be held in the juvenile domestic violence process is the fitness hearing. At a fitness hearing, the court will determine whether your child is able to have the case heard in juvenile court. Some of the factors the court often considers in determining whether your child is fit to have their domestic violence case heard in juvenile court include, the age of your child, the likelihood of rehabilitation, and the facts of the alleged crime.
The next hearing that is held in the juvenile domestic violence process is the jurisdiction hearing. This hearing is similar to a trial in adult criminal court in which evidence will be heard and the prosecution is required to prove their case, however, one difference to note is that the judge, not a jury, decides whether your child committed the crime they are accused of. At this critical stage of the juvenile domestic violence process, it is crucial to have a skilled juvenile defense attorney to ensure that your child gets the best defense possible. A skilled juvenile defense attorney will present defenses to the accusations, cross-examine witnesses, subpoena evidence and witnesses, and challenge the prosecution's case every step of the way. If the judge determines that the allegations against your child are not true, the case can be dismissed. Should the court find that your child did commit the crimes alleged, a separate hearing for punishment will be conducted.
Penalties for Juvenile Domestic Violence Offenses
Lastly, should the judge come to the decision that the juvenile committed the crime alleged, various forms of punishment will be considered that the court can impose on the child. These forms of punishment can include: supervised probation, formal supervision with a probation officer, relocation to a foster home, group home, or institution; or the child may even be sent to the Department of Corrections and Rehabilitation.
If your child has been arrested for a domestic violence offense, it is crucial that you speak with an attorney immediately. As a former Deputy District Attorney with over 14 years of prosecutorial experience, Michael Kraut is highly effective at representing clients charged with domestic violence. In many cases, Mr. Kraut's early involvement has resulted in charges being significantly reduced or rejected completely. For more information about the juvenile domestic violence court process, and to schedule your free consultation, contact Michael Kraut at the Kraut Law Group located at 6255 Sunset Boulevard, Suite 1520, Los Angeles, CA 90028. Michael Kraut can be reached 24/7 at 888-334-6344 or 323-464-6453.