Legal Defense False Accusations
California Legal Defenses: False Accusations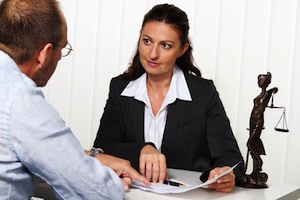 While television legal dramas and police procedurals feature crimes being solved with advanced forensic technology, a large number of criminal prosecutions are based solely on eyewitness testimony and the accusations of others. Unfortunately, for a variety of reasons it is often the case that many of these accusations may be inaccurate or blatantly false. In such cases, the Legal Defense of False Accusations can be raised.
Certain criminal offenses rely almost entirely on the testimony of witnesses. While the prosecution always prefers to have an independent, unbiased witness, this may not always be the case. This is particular problematic in Domestic Violence cases, in which physical injuries may be slight or nonexistent and unchecked emotions can prompt parties to lie in order to get their partners in trouble.
There are many reasons for a false accusation, including the following:
Mistake, but honest belief in identifying a person


Bad motives such as revenge, greed, or just plain meanness


Misidentification based upon prejudice, racism, or other reason.
In these situations, a skilled Los Angeles Criminal Defense Attorney can challenge the false accusation in order to attack the underlying charge. This can be accomplished by re-interviewing key witnesses to see if their stories remain consistent as well as challenging the witness under cross examination, in which a skilled defense attorney can highlight the inconsistencies in a false account.
Challenging a False Accusation requires the assistance of a knowledgeable and experienced Los Angeles Criminal Defense Attorney. As a former Deputy District Attorney with over 14 years of prosecutorial experience, Los Angeles Criminal Defense Attorney Michael Kraut is able to effectively raise legal defenses and fight criminal charges based on the false accusations of others. Mr. Kraut is highly respected by prosecutors and law enforcement professionals as a tough and knowledgeable litigator who fights hard on behalf of his clients. If you or a loved one have been charged with a criminal offense in the Los Angeles area, it is crucial that you contact Mr. Kraut as soon as possible.
For more information about handling False Accusations, and to schedule your free consultation, contact Los Angeles Defense Attorney Michael Kraut at the Kraut Law Group. Mr. Kraut can be reached 24/7 at 888-334-6344 or 323-464-6453.