Domestic Violence and Immigration in Los Angeles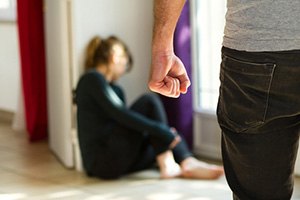 Many defendants do not realize that a conviction for domestic violence can carry many unexpected collateral consequences that affect defendants for the rest of their lives. For defendants who are not United States citizens, a domestic violence conviction can result in deportation, exclusion from admission or denial of naturalization. Because of this, it is absolutely critical that anyone who has been arrested for or charged with a domestic violence crime immediately contact an experienced criminal defense attorney.
What Qualifies as Domestic Violence?
Domestic violence is defined as physical abuse or threats of abuse made against a romantic partner or immediate relative. This can include a wife, husband, boyfriend, girlfriend, former boyfriend or girlfriend or child's parent. Some domestic violence cases involve minimal or no physical contact.
Domestic Violence and Crimes of Moral Turpitude
Under Federal law, non-citizens may be subject to deportation or denial of naturalization if convicted of certain criminal offenses. Committing a "crime of moral turpitude" can lead to a non-citizen's deportation. Crimes of moral turpitude include conduct such as fraud, theft and many drug crimes. Domestic violence is also considered a crime of moral turpitude by the United States government.
Any non-citizen convicted of a crime of moral turpitude within five years of being admitted to the United States is subject to deportation. In addition, for non-citizens who have been granted a permanent residence visa, a conviction for a crime of moral turpitude within 10 years of admission to the United States can lead to deportation.
There is a "petty offense" exception that applies to crimes punishable by less than one year in jail. This means that most misdemeanor domestic violence convictions may not automatically subject a non-citizen to deportation if he or she has no other criminal convictions on his or her record.
Fighting a Domestic Violence Case
Because a conviction for domestic violence can lead to deportation, it is critical that any non-citizen who has been arrested for or charged with domestic violence contact an effective criminal defense attorney as soon as possible. In many cases, the early involvement of a defense attorney can result in charges being rejected or felonies reduced to misdemeanors. This distinction can be critical for defendants who may potentially be facing deportation.
For defendants who were already convicted, it may be possible to challenge the original conviction. If the defendant was not made aware of potential immigration consequences or did not understand what he or she was doing at the time of the plea, the Court may consider granting a plea withdrawal motion. The United States Supreme Court recently held in the landmark Padilla case that failure to inform a defendant about immigration consequences is grounds for reversal. If the plea withdrawal motion is granted, the defendant would still have to fight the original charges, however the prosecution may be unwilling or unable to move forward with the case.
If the defendant was convicted of a felony, the defense may file an expungement motion requesting that the case first be reduced to a misdemeanor, if eligible. Reducing the felony to a misdemeanor can make a critical difference in immigration proceedings. If there already was an expungement motion granted but the felony was not reduced, the Court may consider reducing the conviction retroactively, especially in cases where there are immigration consequences.
Contact Us Now
If you or a loved one have been arrested for domestic violence or have been convicted and are concerned about immigration consequences, it is imperative that you discuss your situation with an experienced attorney immediately. As a former Deputy District Attorney with over 14 years of prosecutorial experience, Michael Kraut fights hard on behalf of his clients who have been charged with domestic violence crimes as well as those dealing with adverse immigration consequences.
For more information about domestic violence and immigration, and to schedule your free consultation, contact Michael Kraut at the Kraut Law Group located at 6255 Sunset Boulevard, Suite 1480, Los Angeles, CA 90028. Mr. Kraut can be reached 24/7 at 888-334-6344 or 323-464-6453.
Client Reviews
He gave me the peace of mind that my DUI case was going to be resolved. He fought for what it was needed and helped me by answering all my questions. Mike is not an average attorney. He's a very experienced, honest and straightforward person that is there for you!
I hired Attorney Mike Kraut and I'm am so happy and grateful that I did! I was arrested for a DUI because my BAC level was over the .08 limit. I ended up getting a wet and reckless instead of a DUI. I still have to do some classes and I'm on probation, but I do not have a DUI on my record. If you have a DUI hire Attorney Kraut, he definitely knows his stuff!
There aren't enough positive words to write about Mike, but let me be clear that this is the only lawyer worth hiring in Los Angeles. Mike is professional, caring, and an absolute champion at winning in court.
Mike Kraut is not a typical lawyer. He is a straightforward person with a true heart and a sympathetic ear. He is also smart and connected and he cares about the people who seek out his help. He got my son out of a jam. He did it quickly and painlessly. I recommend Mike Kraut to anyone that needs his services.
Thank you Mike for helping my son.
Michael Kraut is a rock star lawyer. I was really happy and satisfied with the results I received from Michael and his team. A few months back I was being accused of a serious felony. Mike gave me sound legal advice and worked diligently to clear my name. Mike was great at always keeping me updated and returning calls. Great, great lawyer I cant say enough about this man!
How can I express how relieved and pleased I am with Michael's professional abilities to have my Felony brought down to a misdameanor to a possible dismissal with deferment. With his care my life has been turned around and cannot say how helpful he's been not only in my case but life. He, himself has changed how I view criminal lawyers. Thank you so much Michael!