Domestic Violence Evidence in Los Angeles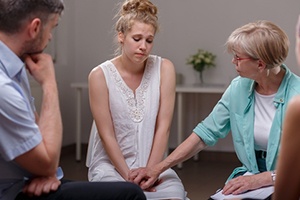 In the past, domestic violence was a crime that was often ignore by police and prosecutors and treated as a private family matter. This changed after high-profile cases like the O.J. Simpson murder trial brought increased attention to the problems of domestic violence. Now law enforcement and prosecutors aggressively pursue criminal charges against those accused of domestic violence. However, just like any other criminal case a prosecutor must be able to rely on evidence that proves beyond a reasonable doubt that a defendant is guilty of domestic violence.
Evidence Gathered at the Time of Arrest
A typical domestic violence case begins when the police are summoned to respond to a domestic violence call. Upon arriving at the scene, the police will separate the parties involved and will obtain statements from each of them separately. Most police agencies mandate that domestic violence calls must result in the arrest of at least one of the parties involved.
Police will be looking for signs of injuries and for any inconsistent statements. Officers will take photos of any visible injuries or damage to the house that may have occurred. These photos and testimony regarding injuries will often be introduced as evidence in the defendant's trial if he or she is charged with a domestic violence offense.
In addition, prosecutors will also rely on statements made by the victim to the 911 operator, as these calls are all recorded. A copy of these recordings is often turned over to the defense as part of the discovery process.
Follow Up Investigation
Domestic violence cases will be assigned to a detective based out of a dedicated family violence unit. The detective may conduct follow-up interviews with the victim or suspect and may attempt to obtain medical records or other evidence. Ultimately, this evidence will be submitted to the District Attorney or City Prosecutor who will determine if criminal charges are merited and, if so, what level of charges are appropriate.
Defense Investigation and Evidence
The defense can conduct its own investigation into the offense. This may include presenting evidence that the suspect or defendant was actually the victim and was injured by the purported victim at the time of the offense. In many cases, injuries only become visible a day or two later and may be missed by police when responding to the initial call.
The defense may be able to present declarations from the complaining party or other evidence showing that the suspect may have been acting in self-defense or that both parties were engaged in mutual combat. The detective or prosecutor may take this additional evidence into consideration when making a filing decision.
Evidence at the Domestic Violence Trial
If the case goes to trial, the prosecutor must be able to present evidence that proves the defendant is guilty of a domestic violence crime beyond a reasonable doubt. In order to prove this, the prosecution will rely on the testimony of the purported victim of the crime who would tell the jury about what happened during the incident.
In many cases, the complaining witness may be unwilling to testify by the time the case goes to trial. The prosecution may subpoena the witness who then would be required to appear in court or could face a bench warrant. Courts previously allowed prosecutors to introduce a victim's hearsay statements to the police made at the time of the arrest. However, the United States Supreme Court recently prohibited this type of evidence and found that it violates a criminal defendant's right to confront his accuser.
If you or someone you know have been arrested on suspicion of domestic violence, it is imperative that you meet with an experienced attorney right away. As a former Deputy District Attorney with over 14 years of prosecutorial experience, Michael Kraut beings working immediately to fight charges on behalf of his clients. In many cases, Mr. Kraut's early intervention has led to charges being significantly reduced or rejected entirely.
For more information about domestic violence evidence, and to schedule your free consultation, contact Michael Kraut at the Kraut Law Group located at 6255 Sunset Boulevard, Suite 1520, Los Angeles, CA 90028. Mr. Kraut can be reached 24/7 at 888-334-6344 or 323-464-6453.