Scientific Evidence in Los Angeles Criminal Cases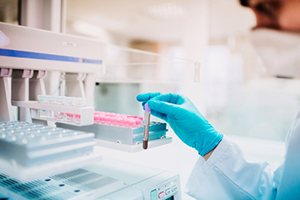 One of the most popular and well-known aspects of modern criminal law is the discovery, analysis, and presentation of scientific evidence. This type of evidence is well-known by its popular presentation in entertainment media, which is often exaggerated or plainly fictional. While many people know that popular presentations of scientific evidence are not completely accurate, the fictional impressions we get from TV can affect how public opinion attaches to crime stories in the news. From violent crime to Driving Under the Influence, scientific evidence is front and center.
People cheer for the labs that link DNA evidence to serial killers, for the analysts that create genealogical studies of likely suspects, and for the prosecutors that use these tools in the courtroom. But when trendy forensics are adopted too quickly, this can result in unjust results from the criminal justice system. On the flip side, injustice is just as common when traditional forensics are not abandoned in the face of mounting inaccuracies.
The Kelly Test
A court must police the boundary between science and pseudoscience. The test for admitting scientific evidence into court was traditionally called the Kelly/Frye test. The 1923 Frye case stated:
Just when a scientific principle or discovery crosses the line between the experimental and demonstrable stages is difficult to define. Somewhere in this twilight zone the evidential force of the principle must be recognized, and while courts will go a long way in admitting expert testimony deduced from a well-recognized scientific principle or discovery, the thing from which the deduction is made must be sufficiently established to have gained general acceptance in the particular field in which it belongs.
The Frye case created precedent that scientific acceptance was key to admissibility. While this was an important idea, it required more refining, without reference to "twilight zones." The Kelly case established a test in 1976 that still largely focused on acceptance among relevant scientists. This was a conservative test, as new and reliable tests would not always gain rapid acceptance. The court acknowledged that it was creating a hurdle to new techniques, as a caution against inaccurate methods.
Once acceptance in the scientific community is established, subsequent courts may take judicial notice of that acceptance. That means that a court can recognize good science, without the parties in every case having to prove a method over and over again. Kelly does require that the expert who describes the science be properly qualified. The expert qualification must happen separately in each case, without judicial notice from prior determinations. That means that the expert must have the right training and experience to talk about a scientific method. The party using the evidence must also show that the scientific procedure was correctly carried out. For the evidence to be admitted, the specific evidence matters, not just the method by which the evidence was analyzed. So even if fingerprint comparisons are generally accepted by a court, that does not mean samples smudged by careless lab technicians will still be valid to convict an accused person of a crime.
Protecting Your Rights When Scientific Evidence is Involved
In order to protect your rights when you are accused of a crime, you need an attorney that not only knows the law and the specific evidence in your case, but who also understands the science that is being used to explain the evidence. This attorney must be able to ensure that the expert the prosecutor wants to use is actually qualified. If the methods used in the case did not comply with the law on forensic methodology, it takes a skilled attorney to recognize the defects and keep out flawed evidence.
A typical DUI case involves a long list of scientific requirements. An assault or a battery can involve fingerprints, blood analysis, medical reports, discussions of bruising and healing, or an eyewitness recognition expert. Even a Domestic Violence case can involve a prosecution witness attempting to prove guilt by claiming scientific knowledge of domestic violence interactions.
If you or a loved one have been accused of a criminal offense, it is critical that you consult with a Los Angeles Criminal Defense Attorney as soon as possible. Los Angeles Criminal Defense Lawyer Michael Kraut is a former Deputy District Attorney with over 14 years of prosecutorial experience who works with top experts in the area in order to best defend his clients.
For more information about Los Angeles scientific evidence, contact Los Angeles Criminal Defense Attorney Michael Kraut at the Kraut Law Group located at 6255 Sunset Boulevard, Suite 1520, Los Angeles, CA 90028. Mr. Kraut can be reached 24/7 at 888-334-6344 or 323-464-6453.