Los Angeles DUI and the MADD Victim Impact Panel
The MADD Victim Impact Panel ("VIP") And LA DUI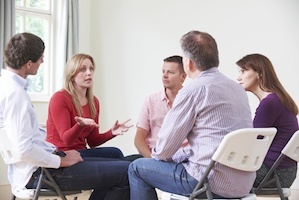 Drivers who are convicted of a first-time driving under the influence offense are often required to complete terms and conditions of probation intended to educate them about the dangers of impaired driving and to deter future incidents. One of the programs that many DUI defendants in Los Angeles County are required to attend is the Victim Impact Panel ("VIP") conducted through Mothers Against Drunk Driving ("MADD"). This program is an important part of DUI probation for many defendants and failure to complete the VIP program in a timely manner can result in a probation violation and bench warrant.
MADD is an influential nonprofit organization that has an immense impact on DUI policy throughout the United States. MADD is active in state and Federal governments and has lobbied nationwide for increased penalties on DUI drivers, lower BAC thresholds and mandatory license suspensions for those convicted of DUI. MADD was first formed in 1980 by Cindy Lightner after her daughter lost her life in a DUI collision. Prior to 1980, DUI offenses were not taken seriously and those convicted faced minimal consequences. However, throughout the 1980's and 1990's MADD was extremely successful in increasing funding for DUI enforcement and requiring mandatory penalties for DUI offenders.
MADD is also heavily involved in increasing DUI awareness through numerous education programs. MADD focuses on teaching children and teenagers the dangers of impaired driving and is very active in local schools. In addition, MADD has sponsored the VIP program for defendants who have been convicted of a DUI offense.
The purpose of the VIP program is to help DUI offenders understand the consequences and long-term effects that impaired driving can have. The program aims to create empathy with victims and to leave an impression that will alter future thinking and behavior.
MADD VIP programs are held throughout the country on a frequent basis. Regardless of where a DUI defendant lives in the United States, he or she is never far from a MADD VIP program and will be expected to attend this panel as part of probation. During the presentation, victims of DUI accidents or family members of those who have been killed by impaired drivers share their stories with the attendees of the program. They discuss the circumstances of the crash in which they or their loved ones were injured or killed and describe the impact it had on their lives. Many people find the MADD VIP to be an incredibly emotional and impactful program in ways that other education programs are not.
There is a fee associated with the MADD VIP that attendees are required to pay. After the conclusion of the program, the attendee will receive a proof of completion certificate that can then be filed with the court clerk by the proof of completion deadline. If the defendant fails to file proof of completion by the deadline, the Court may issue a bench warrant to address the defendant's violation of probation. It is advisable to sign up early for the MADD VIP program, as these programs tend to fill up and the defendant must be able to attend by his or her due date.
If you have been arrested for DUI and want to know more about the MADD VIP program, it is very important that you consult with a Los Angeles DUI Lawyer as soon as possible. Michael Kraut is a former Deputy District Attorney with over 14 years of prosecutorial experience who fully understands the DUI process and works hard on behalf of his DUI clients.
For more information about Los Angeles DUI and the MADD Victim Impact Panel, and to schedule your free consultation, contact at the Kraut Law Group located at 6255 Sunset Boulevard, Suite 1520, Los Angeles, CA 90028. Mr. Kraut can be reached 24/7 at 888-334-6344 or 323-464-6453.
Written and updated by Attorney Michael Kraut.