DUI in Different Counties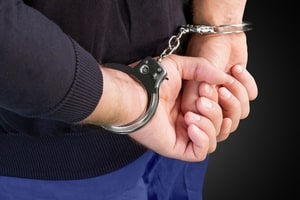 All counties in California are subject to the same state DUI criminal statutes. As a result, driving under the influence of drugs or alcohol is illegal in all counties throughout the state. Even where state statutes are the same, courts differ between counties regarding how DUI cases are prosecuted and the terms of probation that may be enforced. Anyone who was arrested for DUI in a different county than where they live or anyone who is moving out of county should contact an experienced DUI attorney as soon as possible to deal with the numerous possible issues that often arise.
IID Requirements
Many drivers facing DUI charges want to know whether they will be required to have an Ignition Interlock Device ("IID") installed in their vehicle. The California DMV is currently conducting an IID Pilot Program in which drivers living in Los Angeles, Alameda, Sacramento and Tulare counties are required to have an IID installed in their vehicle as a result of a DUI conviction. In determining which drivers fall under this requirement, the DMV looks for the county in which the conviction occurred, and not the driver's home county. This means that if a driver is convicted of DUI in one of the four pilot counties but lives in a different county, he or she would still be required to comply with the IID requirement. Drivers who live in one of the four pilot counties but who are convicted of DUI in a separate county would not be subject to an automatic IID requirement on a first time DUI conviction.
The DMV will provide information regarding state-approved IID installers for anyone required to have one of these devices installed. These installers are located throughout California.
Terms of Probation
Defendants who are placed on formal probation would have to contact the sentencing county's probation office once they have been sentenced. It may be necessary to transfer probation to the defendant's home county or even another state if the defendant lives outside of California.
Many DUI defendants are placed on informal probation, where they are not required to be actively monitored by probation but would be required to independently complete the requirements of probation. Many of the required DUI terms of probation can be completed throughout California. For example, a person convicted of DUI must complete an approved drug and alcohol education program. Many first-time DUI defendants are required to take a three-month AB541 class. This class is offered throughout California. However, the sentencing judge may have to specifically allow the defendant to complete an out-of-county drug and alcohol education class at the time of sentencing.
The defendant may also be required to complete county-specific conditions of probation, such as the Hospital and Morgue ("HAM") program offered in Los Angeles County or required community labor hours. Defendants who live outside of Los Angeles County would be required to find suitable alternatives if required to complete one of these programs. Alternatively, they may need to travel to Los Angeles in order to complete the required programming or community labor hours. The judge and prosecutor may allow the defendant to convert community labor to community service, which can be completed in different counties through non-profit organizations.
If you or a loved one has been arrested for DUI in another county or plan on moving to a different county, it is critical that you speak with a knowledgeable DUI lawyer as soon as possible. Michael Kraut is a former Deputy District Attorney with over 14 years of prosecutorial experience who fights hard on behalf of his clients who have been charged with DUI offenses or who are on DUI probation in other counties.
For more information about DUI in different counties, and to schedule your free consultation, contact Michael Kraut at the Kraut Criminal & DUI Lawyers located at 6255 Sunset Boulevard, Suite 1520, Los Angeles, CA 90028. Mr. Kraut can be reached 24/7 at 888-334-6344 or 323-464-6453.