Los Angeles DUI and the Interstate Driver License Compact
Los Angeles DUI Attorney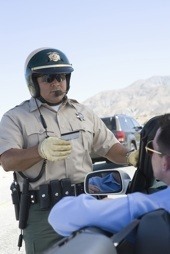 In the past, state licensing agencies did not communicate effectively and a person convicted of driving under the influence could move out of state and obtain a new driver's license with relative ease. The Interstate Driver License Compact was designed to ensure that a DUI license suspension in one state would be honored in other states that are part of the Compact. This means that a person who commits DUI while in another state will generally face a license suspension in their home state as well.
Not all states are part of the Interstate Driver License Compact. Specifically, Georgia, Massachusetts, Tennessee, Michigan and Wisconsin have all opted out of the Compact. California is a member of the Compact and any DUI-related license suspension issued in California is communicated to the other member states.
When a driver is arrested on suspicion of driving under the influence in California, the arrest is communicated to the Department of Motor Vehicles who will issue a license suspension that becomes effective 30 days after the date of the incident. The driver can contest this suspension by requesting a DMV administrative hearing within ten days of the arrest. Most first-time offenders who did not refuse testing face a four-month driver's license suspension. Those who refuse testing can lose their driving privileges for a full year. In addition, drivers who are convicted of DUI in court will have their license suspended independent of any administrative suspension.
Drivers who have licenses from out of state will still face an administrative suspension from the California DMV. If the Department determines that the suspension is valid, the suspension will be communicated to the driver's home state per the Driver's License Compact. When this occurs, the driver's home state will typically issue its own administrative driver's license suspension. This means that a person who loses his or her license in California cannot simply go to another state and simply apply for a driver's license there.
In addition to the Driver's License Compact, the National Driver Registry compiles extensive information about drivers in all fifty states and is available to the DMV and to prosecutors. This means that if a person has a prior DUI conviction or license suspension from another state, this prior offense would be known to the DMV and prosecutors in California who may then treat the incident as a second DUI offense.
In some cases, a person may be convicted in California for DUI and then move to another state. The defendant may be unable to complete certain requirements that would be needed to have his or her California driving privileges reinstated. For example, Los Angeles County is part of the Ignition Interlock Device Pilot Program and anyone convicted of DUI in Los Angeles is required to have an IID installed in his or her vehicle for a period of at least five months. If that driver moves out of state, he or she would not be able to fulfill the IID requirement which must be installed and maintained by a DMV-authorized provider. In these cases, the driver can apply for an exemption and the California DMV would lift any out-of-state hold that is preventing the driver from getting licensed in another state.
If you have been arrested for DUI and want more information about the Interstate Driver's License Compact, it is crucial that you meet with a Los Angeles DUI Attorney immediately. As a former Deputy District Attorney with over 14 years of prosecutorial experience, Attorney Michael Kraut understands complicated license issues that often arise and fights hard on behalf of his clients charged with DUI.
For more information about Los Angeles DUI and the Interstate Driver's License Compact, and to schedule your free consultation, contact Michael Kraut at the Kraut Law Group located at 6255 Sunset Boulevard, Suite 1520, Los Angeles, CA 90028. Mr. Kraut can be reached 24/7 at 888-334-6344 or 323-464-6453.