Glendale Ignition Interlock Device
Glendale DUI Attorney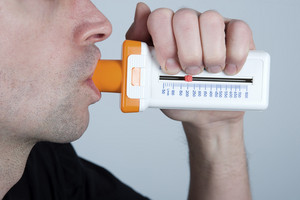 When a defendant is convicted of a Glendale Driving Under the Influence offense, he or she will automatically be required to have an Ignition Interlock Device ("IID") installed in his or her vehicle before full driving privileges are reinstated as part of the California Department of Motor Vehicle's IID Pilot Program.
The IID is a relatively new piece of technology that is installed into a vehicle and requires a driver to breathe into the device in order to start the car. The breath sample will be analyzed, and if there is any measurable amount of alcohol in the sample the car will be unable to start. Once the car has started, the driver will periodically have to blow into the IID to keep the car operable. Again, any alcohol in the breathe sample would prevent the driver from continuing to drive.
The IID device keeps a log that records all breath samples received. When the vehicle and IID go in for regular maintenance and calibration, the log is reviewed. An IID that reveals a breath test positive for alcohol could be reported to the DMV or to the court and the defendant may face a probation violation.
IID installation is required for all defendants convicted of a DUI offense in Los Angeles, Tulare, Sacramento and Alameda Counties as part of the DMV's pilot program. This pilot program applies to all DUI incidents from the counties listed above occurring between July 1, 2010 and December 31, 2015. The pilot program requires the driver to keep an IID device in his or her vehicle for at least five months. The Glendale Courthouse is located in Los Angeles County and therefore all drivers convicted of a Glendale DUI crime would fall under the DMV pilot program and would have to install an IID.
The DMV pilot program does not require IID installation for defendants who were originally charged with DUI but pleaded to a lesser charge such as wet reckless pursuant to California Vehicle Code Section 23103/23103.5 VC, exhibition of speed under California Vehicle Code Section 23109(c) VC and reckless driving under California Vehicle Code Section 23103 VC.
The IID requirement is automatically triggered when the DUI conviction is communicated to the DMV and the driver receives a notice of suspension from the DMV. The IID only works on cars and cannot be installed into a motorcycle. Certain drivers may be eligible for an IID exemption. This would be available to those who live in a different state and can prove they do not live in California and also to drivers who do not own or have access to a vehicle. Even if the IID exemption is granted, a driver would be unable to have their full driving privileges reinstated by the DMV unless and until they have met the IID requirement.
In addition to the automatic IID requirement imposed by the DMV pilot program, other drivers may be required to install an IID as part of their DUI sentence in court. Prosecutors and judges have embraced IID technology as a way to prevent future DUI incidents, and mandatory installation may be required as a condition of probation.
For DUI defendants with prior convictions, having an IID installed following conviction may make them eligible for a restricted license where they otherwise would not be. Usually a person will lose his or her license for a year as the result of a second DUI offense. However, the DMV now allows drivers who are convicted of a second DUI to get a restricted license after 90 days upon installation of an IID device. The driver would have to keep the device in their vehicle for the entire suspension period. A driver who refused chemical testing or who was on probation for a prior DUI when he or she committed the subsequent offense would not be eligible for a restricted license.
If you have been charged with a Glendale DUI offense and want to learn more about IID requirements, it is imperative that you speak with a Glendale DUI Attorney right away. As a former Deputy District Attorney with over 14 years of prosecutorial experience, Glendale DUI Lawyer Michael Kraut is highly skilled at litigating DUI cases. Mr. Kraut brings his years of knowledge and experience to help his clients charged with DUI offenses.
For more information about Glendale Ignition Interlock Devices, and to schedule your free consultation, contact Glendale DUI Lawyer Michael Kraut at the Kraut Law Group located at 121 W Lexington Dr, Glendale, CA 91203. Mr. Kraut can be reached 24/7 at 818-507-9123.