Glendale DUI and Auto Insurance
Glendale DUI Attorney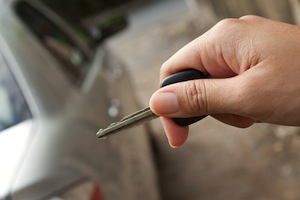 Anyone charged with Driving Under the Influence in Glendale is often concerned about what effect a DUI arrest or conviction will have on their auto insurance policy. In California, automobile insurance is already very expensive and providers are quick to jack up what they charge for coverage when a driver has been convicted of DUI.
One key question is when is the right time to report a DUI incident to one's insurer. The law does not require immediate reporting of Glendale DUI incidents and a driver may want to hold off on informing his or her insurer of the DUI event. The charges may ultimately be dismissed or the license suspension may be set aside. In these cases, the driver would not have anything to report. If asked to sign an affidavit regarding prior incidents or convictions for insurance purposes, the driver should always be truthful to avoid additional penalties. Lying to one's insurer in an official document signed under penalty of perjury can potentially lead to felony charges.
An auto insurance company will discover a Glendale DUI conviction in a couple of different ways. The insurer will run a DMV record check of the driver anytime that he or she is renewing a policy (or applying for a new policy). The DUI would show up on this record check.
An insurer can also learn that its policyholder has a DUI when that individual requests additional SR-22 coverage, which is a supplemental policy required for anyone who has been convicted of Driving Under the Influence or has had a license suspension triggered by a DUI incident. By purchasing SR-22 coverage from one's current auto insurance provider, the insurer is automatically tipped off to the DUI incident and will likely investigate further. Many drivers choose to purchase an SR-22 policy from a different insurer.
Under California law, a car insurance company cannot cancel a driver's policy or alter the rate of the policy as the result of a DUI while the policy is still active. Policies typically last for a period of six months. When the driver attempts to renew his or her policy, the insurer may then charge significantly more due to the Glendale DUI conviction or may even decline the driver for coverage.
Glendale DUI convictions will almost always cause a person's insurance rates to go up. However, drivers should realize that insurance companies consider a host of different factors when pricing a policy, including age, gender, marital status, prior driving record, vehicle type and average annual mileage. Drivers also should consider the fact that there is a large marketplace for auto insurance policies who compete against each other for customers, and a driver may be able to get competitive quotes even with a DUI conviction on his or her record.
When a person is convicted of a Glendale DUI offense, he or she would lose any "good driver" insurance discount that may have been applicable. This discount would be unavailable for a period of ten years. In fact, drivers who are required to purchase SR-22 policies would be classified as "high risk" and should expect increased rates.
California requires all drivers to be insured and there is a common fear that once a person is convicted of a Glendale DUI offense, he or she will not be able to find an insurance company that will agree to sell them a policy. Options for drivers who are having trouble finding an insurance policy are available on the state-run California Automobile Assigned Risk Plan website. Not having auto insurance in the required amounts or not having SR-22 coverage can lead to further criminal penalties or even a potential probation violation and should be avoided at all costs.
It you have been arrested for a Glendale DUI offense, it is critical that you discuss your options with a Glendale DUI Lawyer as soon as possible. Glendale DUI Attorney Michael Kraut is a former Deputy District Attorney with over 14 years of prosecutorial experience who is highly skilled at fighting DUI charges on behalf of his clients. Mr. Kraut is highly regarded in Glendale by judges, prosecutors and law enforcement officers as a tough litigator who possesses a detailed knowledge of the DUI law.
For more information about Glendale DUI and Auto Insurance, and to schedule your free consultation, contact Glendale DUI Lawyer Michael Kraut at the Kraut Law Group located at 121 W Lexington Dr, Glendale, CA 91203. Mr. Kraut can be reached 24/7 at 818-507-9123.