Glendale DUI Education Classes
Glendale DUI Attorney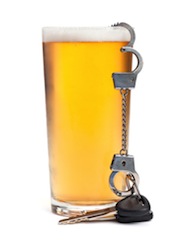 Someone convicted of Glendale DUI or Glendale wet reckless is required under the law to complete a mandatory alcohol education program through a state-approved provider. In addition to the court, the DMV also requires a driver to complete a drug and alcohol education program before he or she can have their driver's license reinstated. The Legislature has determined that alcohol education is a key part of any sentence for driving under the influence, and this is required for all criminal sentences involving impaired driving. For defendants who are terminated from the DUI program or who do not complete the program in the time allotted, they may be violated and may face additional jail time or other penalties in court. They would also be unable to have their driver's licenses returned.
How long an alcohol education program is would depend on a number of factors, such as the defendant's blood alcohol content, how many prior DUIs the defendant has on his or her record, whether the defendant refused testing or whether there was an accident. A person convicted of a Glendale DUI offense would likely be expected to complete one of the classes listed below:
12 hour class - SB 1176
3 month class - AB 541
6 month class - AB 762
9 month class - AB 1353
18 month class SB 38
30 month class - SB 1365
The 12 hour class (SB 1176) is generally only imposed on drivers who are convicted of a reduced DUI charge, such as wet reckless or exhibition of speed. The class runs for six weeks and has weekly two hour class sessions. This class may satisfy the court requirements however the Department of Motor Vehicles suspension would require a longer class and the SB 1176 would not be sufficient.
The AB541 is the class that is most commonly imposed on those convicted of a first time DUI offense. This three month class usually applies when the DUI defendant's BAC is not excessively high, there are no collisions involved and no refusal allegation. This class is held in several Glendale locations in addition to the greater Los Angeles area. The AB 541 would also be required for any driver wanting to get a restricted license in order to get his or her driving privileges fully reinstated.
The AB 762 class (6 month program) is not as widely available as the AB 541 or AB 1353. This class may be required for defendants with a higher than usual blood alcohol content or who had any other aggravating factors as part of their DUI offense. The AB 762 program involves in-class sessions, and both individual and group counseling.
The 9 month class (AB 1353) may be required for defendants who had elevated BACs, were in an accident or who refused testing. The class features 12 hours of classroom sessions, 44 hours of counseling in a group and four hours of individual counseling. Someone in the class would also have to attend 36 Alcoholic Anonymous meetings.
For drivers who are convicted of a Glendale DUI offense and have a prior conviction within the previous ten years, the SB 38 (18 month program) is required. The program features class sessions, 52 group counseling sessions, extensive monitoring by the class provider and individual interviews.
Someone convicted of a third DUI offense within ten years may be eligible for the 30 month (SB 1365) program. The program involves class instruction, group and individual counseling, 300 hours of community service and extensive monitoring.
The alcohol education programs typically allow a participant to miss a session occasionally and make it up. However, if the participant misses too many sessions he or she would be terminated and could face serious consequences in court. When the Glendale DUI defendant does not live in California, the sentencing judge may allow that individual to complete a similar class in their home state or online.
If you have been charged with a Driving Under the Influence offense in the Glendale area, it is critical that you discuss your options with a Glendale DUI Lawyer immediately. Glendale DUI Lawyer Michael Kraut is a former Deputy District Attorney with over 14 years of prosecutorial experience who knows how best to defend his clients so that they can potentially avoid harsh criminal penalties.
For more information about Glendale DUI education classes, and to schedule your free consultation, contact Glendale DUI Lawyer Michael Kraut at the Kraut Law Group located at 121 W Lexington Dr, Glendale, CA 91203. Mr. Kraut can be reached 24/7 at 818-507-9123.