Glendale DUI Murder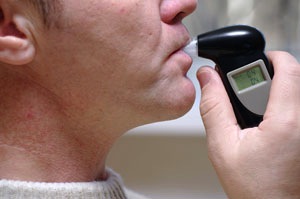 GLENDALE DUI MURDER / GLENDALE WATSON MURDER
PENAL CODE SECTION 187
In certain DUI incidents that result in fatalities, the California Supreme Court permits prosecutors to pursue charges of Glendale DUI Murder under California Penal Code Section 187 PC. These cases are also called Glendale Watson Murders after the court case that first authorized these enhanced charges. Unlike Glendale Vehicular Manslaughter charges pursuant to California Penal Code Section 191.5(b) PC and California Penal Code Section 191.5(a) PC, Glendale DUI murder is classified as 2nd degree murder and can carry a minimum penalty of 15 years to life imprisonment.
To establish the elements of Glendale Watson Murder, a prosecutor must prove that an impaired driver acted in a manner obviously risky to human life, and that this person knew of the risk and consciously ignored it.
Prosecutors tend to only pursue charges of Glendale DUI Murder in the most extreme cases, such as where someone has been convicted of DUI before or previously took an alcohol awareness class and still caused a DUI accident that resulted in the death of another.
To establish Glendale DUI Murder, a prosecutor must prove beyond a reasonable doubt that the impaired driver knew that driving under the influence is inherently risky but disregarded this risk and drove intoxicated.
These cases can be treated as murder because malicious intent is implied on behalf of the defendant driver. In typical murder cases, the prosecution is required to prove that a defendant intentional killed another person. However, with second degree Glendale DUI murder charges, the prosecutor need only show that the defendant clearly understood the risks of impaired driving yet still chose to engage in such conduct, and this conduct resulted in a death. This is called implied intent murder.
Proving this knowledge has been made easier by requiring all people convicted of a DUI-related offense to explicitly acknowledge that driving under the influence is an activity inherently dangerous to human life. This acknowledgment is known as the "Watson advisement."
Several defenses can be raised in response to allegations of Glendale Watson Murder. If you or someone you know is being investigated for a fatal DUI accident in Glendale, it is crucial that you contact a Glendale DUI Murder attorney as soon as possible. Glendale DUI Murder Attorney Michael Kraut has handled charges of this nature as both a prosecutor and a defense attorney, and thus brings a unique perspective to these cases. This is an area of the law that can be highly technical and requires a significant amount of experience.
When Mr. Kraut has been retained, he can bring in his team of investigators and experts to investigate the case and work to actively fight the criminal charges. Mr. Kraut works with top professionals who perform accident reconstructions, conduct independent toxicology testing and seek out witnesses who may have been missed by law enforcement.
Mr. Kraut is a former Deputy District Attorney and senior trial prosecutor who has over 14 years of prosecutorial experience. Mr. Kraut is highly respected throughout the court system and has established key relationships within the law enforcement community.
For more information about Glendale DUI Murder/DUI Watson Murder, and to schedule your free consultation, contact Glendale DUI Murder Attorney Michael Kraut at the Kraut Law Group located 121 W Lexington Dr, Glendale, CA 91203. Mr. Kraut can be reached 24/7 at 888-334-6344 or 818-507-9123.