Glendale DUI Lawyer
Glendale DUI Lawyer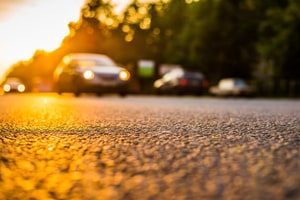 DUI offenses are taken very seriously in Glendale and those who are arrested for this offense can face criminal penalties and an administrative driver's license suspension. The Glendale Police Department is vigilant for drivers committing DUI offenses and other unlawful acts. Anyone who has been arrested for a DUI offense in Glendale should speak with a qualified DUI lawyer as soon as possible.
The Glendale DUI Arrest Process
When a driver is stopped by an officer from the Glendale Police Department, California Highway Patrol, Los Angeles County Sheriff's Department, or other law enforcement agency operating in the Glendale area, the officer will be looking for specific symptoms of intoxication, including bloodshot or watery eyes, slurred speech, an odor of alcohol or other physical indicators that the driver is under the influence.
The officer will ask the driver to step out of the vehicle and participate in a series of field sobriety tests that are designed to measure the driver's balance and ability to comprehend and follow instructions. The driver may also be asked to provide a breath sample on the officer's preliminary alcohol sensor ("PAS") device. This is a portable breath test that will show the driver's blood alcohol content, however it is considered not as reliable as the breath test conducted on the stationary Breathalyzer machine following a DUI arrest.
Once a driver has been arrested, he or she will be taken to the police station where they will be given the option of taking either a breath or blood test if suspected of driving under the influence of alcohol. If the driver is suspected of driving under the influence of drugs, only the blood test will be available as there is no accepted breath test in use to measure the presence or concentration of drugs in a person's system. If the driver refuses testing, he or she can still be charged with a DUI offense in addition to a refusal allegation which adds automatic jail time. In addition, the driver's license suspension on a first time refusal is a year during which the driver would not be eligible for a restricted license.
The Glendale DUI Court Process
If a driver is arrested for DUI in Glendale, his or her first court appearance will be at the Glendale Courthouse located at 600 East Broadway, Glendale, CA 91206. The Los Angeles County District Attorney's Office would be responsible for handling the prosecution of the DUI offense. The defense will be provided the initial discovery packet at the arraignment which typically only includes the incident reports and chemical test results.
If convicted of DUI in Glendale, the driver would face various DUI penalties depending on the defendant's criminal record and the specific underlying circumstances of the current offense. There are a number of penalty enhancements that can add increased jail time or a longer DUI education class. If there are mitigating circumstances or problems proving the case, the prosecution may consider offering a reduced DUI charge, such as wet reckless.
The Driver's License Suspension
Drivers arrested on suspicion of DUI in Glendale will face both a potential administrative driver's license suspension and one triggered by a court conviction for DUI. Because Glendale is located in Los Angeles County, any conviction for DUI would trigger an Ignition Interlock Device requirement pursuant to the DMV's IID Pilot Program. The administrative hearing would be handled by the DMV Driver's Safety Office located in Van Nuys.
If you or someone you know have been arrested for DUI in Glendale, it is crucial that you speak with a knowledgeable DUI attorney who practices in Glendale right away. Michael Kraut is a former Deputy District Attorney with over 14 years of prosecutorial experience who is highly regarded in Glendale as a tough litigator who fights hard on behalf of his clients charged with DUI offenses.
For more information about DUI in Glendale, and to schedule your free consultation, contact Michael Kraut at the Kraut Law Group located at 450 North Brand Boulevard, Suite 600, Glendale, CA 91203. Mr. Kraut can be reached 24/7 at 888-334-6344 or 818-507-9123.