Glendale DUI Penalties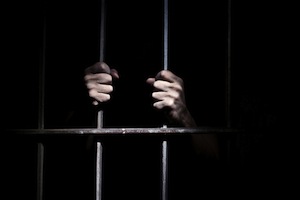 For those charged with DUI in the Glendale area, what constitutes Glendale DUI Penalties can be a primary concern. People convicted of DUI in Glendale will end up at the Glendale Courthouse, located at 600 East Broadway, Glendale, CA 91206, would face the following penalties:
First Time DUI Offenders (Misdemeanor):
For those convicted of a first DUI offense, Glendale DUI Penalties carry a mandatory jail sentence up to the maximum of six months in a Los Angeles County Jail facility. The sentencing Court would assess fines and penalty assessments. While the maximum fine for a first DUI is $1000, the penalty assessments added to the base amount would make the total amount as high as $5500, or higher.
A Glendale DUI conviction will also include several other penalties for first time offenders. A DUI conviction will trigger a driver's license suspension unrelated to the DMV's administrative suspension. This length of suspension may be up to a year, depending on the factual circumstances of the DUI. Since Glendale is involved in the Los Angeles County DMV IID pilot program, first time DUI offenders would also be required to install an Ignition Interlock Device ("IID") in any car they own or have access to.
Other Glendale DUI Penalties include the requirement to attend a state-approved DUI class. The length of the DUI class may range from three to nine months, depending on the underlying facts of the case.
A first time DUI offender in Glendale will typically be sentenced to a probationary term between three and five years. The Court can sentence someone to either formal probation, where they are expected to check in with a probation officer, or informal probation, where there is no probation officer and the defendant would be expected to fulfill the requirements of probation without supervision.
Probation will also impose several additional conditions on a DUI defendant. These would include search and seizure conditions, which would permit law enforcement to search the defendant's person and property without probable cause. In addition, a DUI defendant is expected to remain law-abiding, to maintain a valid license and insurance, and to not drive with any alcohol in their system.
Second Time DUI Offenders (Misdemeanor)
Individuals with a prior DUI conviction in the last ten years face stiffer Glendale DUI Penalties.
For second time DUI offenses in Glendale, defendants face a minimum of 96 hours and a maximum of 6 months in jail. They also would be required to take a longer DUI class, ranging from 18 to 30 months.
The second DUI conviction will prompt a two-year driver license suspension. In some circumstances, the defendant may be able to get a restricted license after 90 days that would allow them to drive as long as they have an IID device in their automobile. Those who refused testing or who were already on probation when the second DUI occurred would not be eligible for this restriction. The Court will also impose its own IID requirement, regardless of what the DMV does. In addition, fines would be markedly higher for second time Glendale DUI convictions.
Third Time DUI Offenders (Misdemeanor)
A third time Glendale DUI means that there were two prior alcohol-related driving convictions within the past ten years. These defendants face a minimum jail sentence of 120 days and a maximum of a year in custody. The prior DUI cases can be from any state within the United States,
Additional Glendale DUI Penalties include a DUI class ranging between 18 and 30 months, mandatory installation of an IID device, and a three year license suspension with no ability for a restricted license. There would also be fines, fees and assessments in much higher amounts.
Fourth Time DUI Offender (Misdemeanor or Felony)
Fourth time Glendale DUI offenders are defendants with three prior alcohol-related driving convictions in the past ten years. Fourth DUIs can be prosecuted as either a misdemeanor or a felony. Sentences can range from 6 months minimum in county jails for misdemeanors and up to 3 years in prison for felony convictions.
Additional Glendale DUI Penalties would include a four year driver's license suspension, a mandatory DUI class between 18 and 30 months in length, installation of an IID device, and a substantial increase in the fine amount.
Because Glendale DUI Penalties can be serious and extensive, it is imperative that you have an experienced and knowledgeable DUI Defense attorney representing you as soon as possible. Glendale DUI Defense Attorney Michael Kraut works hard on behalf of his clients to help them avoid or reduce Glendale DUI Penalties. Mr. Kraut is former deputy district attorney with over 14 years of prosecutorial experience. Mr. Kraut is highly regarded by prosecutors and law enforcement and is effective at limiting his client's exposure to severe penalties.
For more information about Glendale DUI Penalties, and to schedule your free consultation, contactGlendale DUI Defense Attorney Michael Kraut at the Kraut Law Group located 121 W Lexington Dr, Glendale, CA 91203. Mr. Kraut can be reached 24/7 at 888-334-6344 or 818-507-9123.