DUI and the Statute of Limitations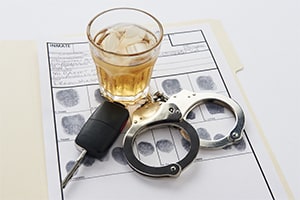 A frequent question often asked by those who are facing charges for DUI is what the statute of limitations is on a DUI offense. The statute of limitations is a time limit imposed on prosecutors to file criminal charges. Failure to file within the applicable limitations period can render the charges ineligible. However, there are many issues that can affect the statute of limitations and can often be a complicated issue.
Why is There a Statute of Limitations?
The purpose of a statute of limitations is to protect defendants in criminal and civil cases. Courts and the common law have recognized that prosecutors and plaintiffs should pursue cases with a certain level of diligence and that a defendant is significantly disadvantaged when dealing with cases involving old allegations. Witnesses may no longer be available and there may be problems remembering the details of what happened.
The limitations period for various criminal offenses is included in the California Penal Code. Any charges filed after the limitations period has expired may be subject to dismissal or demurrer at the time of arraignment. There are many exceptions to the statute of limitations and litigating these issues can often be complicated.
What is the Statute of Limitations for a DUI Offense?
There are a number of factors that can affect the applicable statute of limitations on a DUI offense. Most first time DUI offenses are misdemeanors that are punishable by a maximum sentence of six months in jail. Under California Penal Code Section 802(a) PC, "prosecution for an offense not punishable by death or imprisonment in the state prison shall be commenced within one year after commission of the offense." This means that there is a one year statute of limitations for most misdemeanor DUI offenses that begins to run on the date of the incident. If the prosecution fails to file a case within that year, they would be barred from proceeding with misdemeanor charges against the driver.
The one year limitation also applies to defendants who are charged with a second or third DUI, as these are also misdemeanor offenses. However, if the defendant is charged with committing his or her fourth DUI within a ten year period, the statute of limitations would be three years as this is a felony level DUI offense that is punishable by up to three years in prison.
Drivers who have been arrested for DUI Causing Injury in violation of California Vehicle Code Section 23153 VC will face a longer statute of limitations period. This offense is a "wobbler" that can be charged as either a felony or a misdemeanor. The law provides that "an offense is deemed punishable by the maximum punishment prescribed by statute for the offense, regardless of the punishment actually sought or imposed." Because the maximum punishment on DUI causing injury is prison, there would be a three year statute of limitations applied to this offense.
When Does the Statute of Limitations Not Apply?
The statute of limitations does not apply to defendants who have old cases that have been in warrant status. As long as the case was filed within the limitations period, defendants with old warrants would not be able to raise a statute of limitations defense. However, these defendants may still be able to file a Serna motion alleging that they were denied the right to a speedy trial or speedy proceedings.
If you were arrested for a DUI offense and have questions about the statute of limitations, it is crucial that you discuss your case with a knowledgeable DUI lawyer as soon as possible. Michael Kraut is a former Deputy District Attorney with over 14 years of prosecutorial experience who understands this area of the law and works hard to make sure that every avenue of defense is explored when fighting a DUI case.
For more information about DUI statute of limitations, contact Michael Kraut located at 6255 Sunset Boulevard, Suite 1480, Los Angeles, CA 90028. Mr. Kraut can be reached 24/7.
Client Reviews
He gave me the peace of mind that my DUI case was going to be resolved. He fought for what it was needed and helped me by answering all my questions. Mike is not an average attorney. He's a very experienced, honest and straightforward person that is there for you!
I hired Attorney Mike Kraut and I'm am so happy and grateful that I did! I was arrested for a DUI because my BAC level was over the .08 limit. I ended up getting a wet and reckless instead of a DUI. I still have to do some classes and I'm on probation, but I do not have a DUI on my record. If you have a DUI hire Attorney Kraut, he definitely knows his stuff!
There aren't enough positive words to write about Mike, but let me be clear that this is the only lawyer worth hiring in Los Angeles. Mike is professional, caring, and an absolute champion at winning in court.
Mike Kraut is not a typical lawyer. He is a straightforward person with a true heart and a sympathetic ear. He is also smart and connected and he cares about the people who seek out his help. He got my son out of a jam. He did it quickly and painlessly. I recommend Mike Kraut to anyone that needs his services.
Thank you Mike for helping my son.
Michael Kraut is a rock star lawyer. I was really happy and satisfied with the results I received from Michael and his team. A few months back I was being accused of a serious felony. Mike gave me sound legal advice and worked diligently to clear my name. Mike was great at always keeping me updated and returning calls. Great, great lawyer I cant say enough about this man!
How can I express how relieved and pleased I am with Michael's professional abilities to have my Felony brought down to a misdameanor to a possible dismissal with deferment. With his care my life has been turned around and cannot say how helpful he's been not only in my case but life. He, himself has changed how I view criminal lawyers. Thank you so much Michael!