Los Angeles DUI and the Duress Defense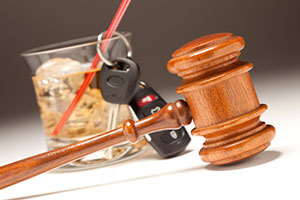 Drivers arrested for DUI offenses often inquire about the various legal DUI defenses that may be applicable to their particular case or situation. One legal defense that may apply in a DUI case is the "duress defense." Under this defense, a person may not be criminally liable if it can be established that they only committed a criminal offense because they were threatened or under extreme pressure. It is important to understand what the duress defense is and how it could potentially apply to a DUI case.
Elements of a Duress Defense
In order to assert a duress defense, the following elements must exist: 1) there must have been an immediate threat of death or serious bodily injury to the defendant, 2) the defendant had a reasonable fear that someone would act on the threat and 3) the defendant had no reasonable ability to escape, other than committing an unlawful act.
The classic example is a person who has a gun held to their head and it forced to commit a criminal act in order to avoid being shot. There are other situations where this would apply, including situations where an impaired driver is forced to drive a motor vehicle while under the influence of drugs or alcohol under threat of violence.
Duress Defense in DUI Cases
There may be cases where a defendant charged with a DUI offense may have a valid duress defense. The driver may be threatened with violence and ordered to drive a vehicle in order to assist someone who is committing a crime. In these situations, the defendant would be able to argue that the threat was valid and the crime of driving under the influence was only committed to avoid an immediate threat to life or limb. This would not apply to drivers who are accessories to a criminal act.
Another situation where a driver may be able to assert a duress defense involves situations where he or she is placed in immediate danger and it is necessary to drive away in order to avoid harm. In this scenario, the driver would have a legitimate duress defense only until the dangerous situation has gone away. It may be a defense to drive away from a bar while intoxicated after a person with a gun begins shooting up the bar or threatening people. However, the driver would have to stop driving as soon as he or she has sufficiently escaped the dangerous situation.
Prosecutors and law enforcement officers may be very skeptical about any duress claims made by DUI defendants. Because impaired driving is an inherently dangerous activity, courts may not support a driver's choice to drive impaired and put others in danger, even when facing a legitimate threat.
The defense would have to show that all elements required were present and that the defendant's conduct was excusable and that the threat of danger was still very real and present at the time he or she was caught driving under the influence. It is critical that anyone who may believe that he or she has a valid duress claim should retain a knowledgeable DUI attorney right away, as these claims can be very tricky to prove in court and require a lawyer who understands how the laws surrounding duress work.
If you or a loved one have been arrested for or charged with DUI and believe there may be a valid duress defense, it is crucial that you discuss your case with an experienced DUI attorney as soon as possible. As a former Deputy District Attorney with over 14 years of prosecutorial experience, Michael Kraut is highly respected as a top-notch litigator who fights hard on behalf of his clients.
For more information about Los Angeles DUI and the duress defense, and to schedule your free consultation, contact Michael Kraut at the Kraut Law Group located at 6255 Sunset Boulevard, Suite 1520, Los Angeles, CA 90028. Mr. Kraut can be reached 24/7 at 888-334-6344 or 323-464-6453.