DUI and Getting a Restricted License in Los Angeles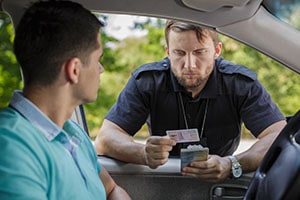 Drivers who have been arrested on suspicion of DUI and who have received notice of an impending driver's license suspension often want to know if they are eligible for a restricted license and, if so, how to get one. There are different types of restricted licenses that may be available to those who have been arrested for or convicted of DUI. Restricted license eligibility often depends on a number of variables and it is important to consult with a knowledgeable DUI attorney for questions about your specific situation.
Different Types of Restricted Licenses
There are a number of different restrictions that the DMV can impose on a person's driving license. When a person is arrested for a DUI offense, the arrest will be communicated to the DMV which will issue an automatic driver's license suspension unless the driver requests an administrative hearing. The administrative suspension is completely separate from any criminal charges that may be filed. Even if the DUI criminal charges are rejected or dismissed, the DMV may still impose an administrative driver's license suspension.
For most first-time DUI offenders who did not refuse chemical testing, the DMV will impose a four month driver's license suspension. After 30 days, the driver would be eligible for a restricted license that would permit driving to and from work and to and from the driver's alcohol education class. To obtain this restricted license the driver would have to provide proof of enrollment in a state-approved alcohol education class, obtain SR22 supplemental insurance and pay a reinstatement fee.
For drivers who have been convicted of DUI in Los Angeles, Alameda, Sacramento and Tulare Counties, the DMV requires installation of an Ignition Interlock Device ("IID") as part of the DMV IID pilot program. This "restricted license" would trump any other restriction imposed as a result of the administrative suspension. This means that a driver who previously had an "administrative" restricted license would be able to drive at any time and for any purpose, as long as the IID device is installed in his or her vehicle. This restriction would last for five months or until the court required alcohol education class has been completed, whichever is longer.
Restricted License Availability
Certain drivers would be ineligible for a restricted license. Drivers who refuse chemical testing would lose their driving privileges for a full year and would be ineligible for a restricted license during this time period. The driver can challenge the refusal allegation in an administrative hearing, however it is critical to remember that an administrative hearing must be requested within 10 days of the arrest, otherwise the suspension will automatically be imposed. Drivers who are under the age of 21 would also be unable to get a restricted license for a full year.
Drivers who have out-of-state licenses and who now live in California would first have to get a California license before being able to get a restricted license. It is important to remember that the driver's home state may also take action against the driver's driving privilege after the California suspension is entered into the national DMV database. Drivers who have moved to California are legally required to get a California driver's license within 10 days.
Drivers who have prior DUI convictions or suspensions would face a longer suspension. These drivers may be eligible for a restricted license following the court conviction on a second or subsequent DUI. The driver would be required to have an IID installed in order to qualify for a restricted license.
If your driving privilege has been suspended as the result of a DUI or if you are facing a DUI suspension, it is crucial that you speak with an experienced DUI attorney immediately. Michael Kraut is a former Deputy District Attorney with over 14 years of prosecutorial experience who fights hard on behalf of his clients in court and before the DMV.
For more information about DUI and getting a restricted license, and to schedule your free consultation, contact the Kraut Law Group located at 6255 Sunset Boulevard, Suite 1520, Los Angeles, CA 90028. Mr. Kraut can be reached 24/7 at 888-334-6344 or 323-464-6453.