DUI and Driver's Reinstatement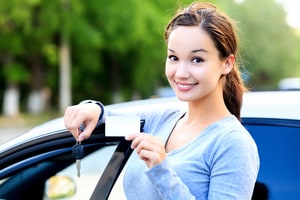 Drivers who are arrested for DUI in California and those who are convicted of DUI in court will face separate driver's license suspensions. Drivers who have been convicted of DUI often want to know what needs to be done in order to have their driving privileges reinstated. These issues are often complicated and it is important to discuss them with a knowledgeable DUI attorney right away.
Administrative v. Court Conviction Suspension
It is important to remember that in any DUI case in California, a driver must deal with two potential suspensions; the administrative suspension that automatically goes into effect as a result of a DUI arrest, unless the driver requests an administrative hearing to challenge the suspension within 10 days of the arrest, and a suspension triggered by a court conviction for DUI.
For a first time DUI where the driver did not refuse testing and is 21 or over, the administrative suspension lasts for four months. After a 30 day hard suspension where driving is prohibited, the driver would be able to obtain a restricted license that would allow driving to and from work and to and from the required alcohol and drug education program. This restriction would be in effect for an additional five months and the driver would have to enroll in an AB541 drug and alcohol education class, obtain SR22 supplemental insurance and pay a reinstatement fee.
A driver who is convicted of DUI in court will also face an automatic license suspension of his or her California driving privileges. This only applies to drivers convicted of DUI offenses and not reduced DUI charges such as wet reckless pursuant to California Vehicle Code Section 23103/23103.5 VC, dry reckless per California Vehicle Code Section 23103 VC or exhibition of speed in violation of California Vehicle Code Section 23109(c) VC. A driver convicted in Court would be immediately eligible to have his or her driver's license reinstated. If the driver was convicted in one of the four California counties participating in the DMV's Ignition Interlock Device ("IID") Pilot Program, he or she would be required to have an IID installed in his or her vehicle in order to get a restricted license. These counties include Los Angeles, Alameda, Sacramento and Tulare counties.
The License Reinstatement Process
When a driver has completed his or her suspension or becomes eligible for a restricted license, they are required to go to the DMV to apply for reinstatement or a restricted license. A license is not automatically reinstated and the driver must first go to or contact the DMV regarding reinstatement. There is usually a reinstatement fee that must be paid before driving privileges will be restored.
It is important to remember that even if a driver has his or her license restored after serving out an administrative license suspension, it would be necessary to go through the reinstatement process again after the court conviction suspension occurs.
Driving on a Suspended License Offenses
Drivers whose licenses are suspended or restricted and who drive in violation of the suspension or restriction can be charged with driving on a suspended license in violation of California Vehicle Code Section 14601 VC. This is an offense that carries automatic jail time and may also trigger a probation violation on the underlying DUI offense.
If you or someone you know have been arrested for DUI and have questions about the license suspension process or license reinstatement, it is imperative that you discuss your case with an experienced DUI attorney as soon as possible. Michael Kraut is a former Deputy District Attorney with over 14 years of prosecutorial experience who understands this area of the law and helps his clients navigate the often-confusing procedures regarding driver's license reinstatement.
For more information about DUI and driver's license reinstatement, contact Michael Kraut at the Kraut Criminal & DUI Lawyers located at 6255 Sunset Boulevard, Suite 1520, Los Angeles, CA 90028. Mr. Kraut can be reached 24/7 at 888-334-6344 or 323-464-6453.