Driver's License Suspension for DUI with Drugs in Los Angeles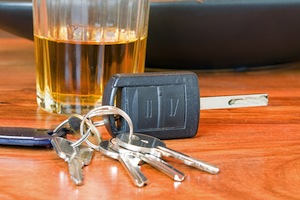 Whenever a driver is arrested on suspicion of driving under the influence, the officer making the arrest will take the suspect's driver's license and inform the driver that his or her license will be suspended 30 days later. Under California law, the DMV can administratively suspend someone's license when he or she is arrested for driving with a blood alcohol content of 0.08 percent or higher (or 0.01 percent or higher for drivers under the age of 21). While a driver under the influence of drugs can be charged criminally with DUI, he or she would not face the same license administrative license suspension. However, those who are arrested for driving under the influence of drugs may ultimately face a suspension depending on what occurs in court.
Required to Submit to Blood Test for Drugs
When an officer suspects that a driver is under the influence of drugs, the driver may be required to submit to blood testing because there is no breath test that can measure drug intoxication. The results of the blood test are not immediately known and the officer will typically seize the suspect's license and notify the DMV of the DUI arrest. The driver has ten days from the date of arrest to request an administrative per se hearing to challenge the suspension.
If the blood test shows that the driver had no alcohol in his or her system and was only under the influence of drugs, the DMV will set aside the suspension and the driver will be able to keep his or her license. This would also occur in cases where the blood test shows the presence of drugs and alcohol, however the BAC is below 0.08 percent.
You Could Face an Automatic License Suspension
However, drivers who were under the influence of drugs may still face a license suspension depending on what happens with their court case. Drivers who are convicted of driving under the influence of drugs under California Vehicle Code Section 23152(f) VC or driving under the combined influence of alcohol and drugs pursuant to California Vehicle Code Section 23152(f) VC would face an automatic license suspension. The conviction would be communicated to the DMV which would then notify the driver that his or her license is being suspended. Many drivers are surprised to receive this suspension notice after previously receiving a notice that their administrative suspension was being set aside. It is important to remember that the administrative suspension and court suspension operate independently of each other and a person who has the administrative suspension set aside still may be subject to losing their license after being convicted of DUI in court.
Los Angeles County is one of the counties involved in the DMV IID Pilot Program. Anyone convicted of DUI in Los Angeles County would be required to have an Ignition Interlock Device ("IID") installed in their vehicle. Even though a driver was convicted of DUI with drugs, he or she would still be required to have an IID in their vehicle as part of the Pilot Program. After a 30 day hard suspension during which the driver cannot drive at all, he or she would be eligible for a restricted license upon installation of an IID device.
If you have been arrested for DUI with drugs and are facing a license suspension, it is imperative that you discuss your case with a Los Angeles DUI Attorney as soon as possible. Attorney Michael Kraut is a former Deputy District Attorney with over 14 years of prosecutorial experience who is highly skilled at defending his clients in court and before the DMV.
For more information about Los Angeles DUI with drugs and driver's license suspensions, and to schedule your free consultation, contact Michael Kraut at the Kraut Law Group located at 6255 Sunset Boulevard, Suite 1520, Los Angeles, CA 90028. Mr. Kraut can be reached 24/7 at 888-334-6344 or 323-464-6453.