Los Angeles DUI and Driving Privileges
Los Angeles DUI Attorney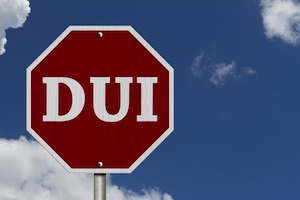 Those who have been arrested for a driving under the influence offense are often very concerned about what effect a DUI will have on their driving privileges. In California, those arrested on suspicion of DUI are provided a notice of an impending driver's license suspension that would occur whether or not a criminal case is ever filed. The issues involving driving privileges can often be very confusing to many people unfamiliar with this area of the law, and it is important to speak with a qualified Los Angeles DUI Lawyer as soon as possible as there are important deadlines that can easily be missed.
As soon as a person if arrested for DUI, he or she will have his California driver's license card physically taken away and will be provided with a temporary license and notice of suspension. This suspension would start 30 days after the arrest date unless the driver requests an administrative hearing to challenge the suspension. The driver must formally request a hearing within 10 days of the arrest. If a timely request is filed, a stay of suspension will be issued and the case will be assigned to a hearing officer from the Department of Motor Vehicles to handle the hearing.
The hearing officer is neither a judge nor an attorney, but rather is a DMV employee who will ultimately determine whether or not a suspension should be imposed. A driver is allowed to be represented by an attorney during the DMV hearing, and this is highly recommended. A thorough knowledge of the rules of evidence and the DUI laws is critical when participating in the DMV hearing, and thus an experienced DUI attorney should handle the hearing, which can be held telephonically or in person at the local DMV Driver's Safety Office.
If the driver is successful at the hearing, the suspension will be set aside and full driving privileges will be restored. If the hearing officer rules against the driver, the suspension will be reimposed a few days after the hearing officer's decision is mailed out. For first time DUI offenders who did not refuse chemical testing and who are 21 or over, the suspension would be four months long. However, after a 30 day hard suspension during which the driver would not be allowed to drive, he or she would be eligible to get a restricted driver's license which would allow driving to and from work and to and from the driver's drug and alcohol education class. For drivers who are under 21, who refused testing or who had prior DUI convictions, the suspension period will be at least one year, during which the defendant would not be eligible to receive a restricted driver's license.
It is critical to remember that the administrative suspension issued by the Department of Motor Vehicles is completely unrelated to the criminal court case against the driver. Thus, even if the criminal charges against the defendant are dismissed or declined, the driver would still have to deal with a potential administrative driver's license suspension.
If the defendant is ultimately convicted of a DUI offense in court, this conviction would trigger its own driver's license suspension. The length of the suspension would depend on whether or not there was a refusal allegation or whether the driver has prior DUI convictions on his or her criminal record. If the driver has already completed the mandatory 30 day "hard" suspension, he or she would get credit and could get a restricted license. This would not apply to drivers who are convicted of reduced DUI charges such as wet reckless or exhibition of speed.
In Los Angeles County, drivers who are convicted of a DUI offense would be required to have an ignition interlock device ("IID") installed in their vehicle that would prevent their car from starting if they have any measurable amount of alcohol in their system. This requirement is the result of Los Angeles County's participation in the DMV IID Pilot Program, which is testing the effectiveness of IIDs for those convicted of DUI offenses.
If you have been arrested for DUI, it is very important that you talk to a Los Angeles DUI Attorney immediately. As a former Deputy District Attorney with over 14 years of prosecutorial experience, Lawyer Michael Kraut is highly skilled at fighting potential driver's license suspensions.
For more information about DUI and driving privileges, and to schedule your free consultation, contact Michael Kraut at the Kraut Law Group located at 6255 Sunset Boulevard, Suite 1520, Los Angeles, CA 90028. Mr. Kraut can be reached 24/7 at 888-334-6344 or 323-464-6453.