Beverly Hills DUI Reduced Charges
Beverly Hills DUI Attorney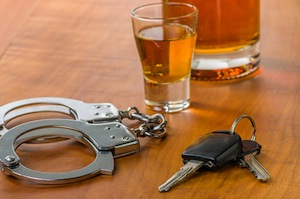 In Beverly Hills, defendants who have been charged with driving under the influence may be able to resolve their case by accepting a reduced DUI charge. The Los Angeles County Deputy District Attorney assigned to the case may recognize issues of proof that exist or other factors that would justify a plea reduction. In Beverly Hills, the following charges may be offered in lieu of a DUI:
Beverly Hills Wet Reckless – California Vehicle Code Section 23103/23103.5 VC
One of the most common Beverly Hills reduced DUI charges is reckless driving involving alcohol in violation of California Vehicle Code Section 23103/23103/5 VC. This offense is more commonly known as wet reckless. A prosecutor may agree to reduce a DUI to a wet reckless in cases where the defendant had a blood alcohol content that was close to the 0.08 percent limit and where the defendant was not driving in a dangerous manner.
A wet reckless conviction is not considered a DUI conviction and a defendant who is convicted of this reduced charge could honestly answer "no" if asked if he or she had ever been convicted of DUI. In addition, unlike DUI charges which automatically trigger a driver's license suspension, a person convicted of wet reckless will not lose his or license as a result of the conviction. There would be no requirement to install and maintain an Ignition Interlock Device ("IID") for those who are convicted of wet reckless. However, those who have been convicted of wet reckless may still have their driver's license suspended administratively if they had a BAC of 0.08 percent or higher at the time they were arrested.
A conviction for wet reckless will also usually carry less onerous DUI penalties. The sentencing judge may only require the defendant to complete a 12-hour alcohol education class as opposed to a three, six or nine month class. In addition, the defendant may not have to complete community service or community labor and may ultimately pay significantly less in court fines.
If the defendant commits any future DUI offenses, a wet reckless conviction will be considered a prior DUI offense for enhancement purposes. This would apply even where the defendant successfully has the conviction expunged by filing a motion under California Penal Code Section 1203.4 PC.
Beverly Hills Dry Reckless – California Vehicle Code Section 23103 VC
There may be situations where a prosecutor from the Los Angeles County District Attorney's Office agrees to reduce a DUI charge to simple reckless driving in violation of California Vehicle Code Section 23103 VC. A conviction for dry reckless does not carry mandatory DMV penalties and the defendant would not be required to install an IID into his or her vehicle. A conviction for dry reckless will not be considered a prior DUI if the defendant is ever charged in the future. In addition, a person convicted of dry reckless would pay significantly lower fines and would face less stringent probation requirements.
Exhibition of Speed in Beverly Hills – California Vehicle Code Section 23109(c) VC
Exhibition of speed (also called "speed ex") in violation of California Vehicle Code Section 23109 VC is another reduced charge that prosecutors in Beverly Hills may be willing to offer. Like dry reckless, speed ex is a misdemeanor that makes no mention of alcohol use or impaired driving and thus does not trigger any additional DMV consequences. A conviction for speed ex would add two points to a driver's DMV record which could lead to higher insurance costs and may ultimately lead to a license suspension. A defendant convicted of exhibition of speed will usually pay less in fines and may not have to do as much on probation as someone convicted of DUI.
If you or someone you know have been arrested for a Beverly Hills DUI offense, it is important that you immediately review your case with a knowledgeable Beverly Hills DUI Lawyer. As a former Deputy District Attorney with over 14 years of prosecutorial experience, Beverly Hills DUI Attorney Michael Kraut is highly skilled at fighting DUI cases and knows how best to defend those charged with this crime. In many cases, Mr. Kraut's early involvement in a case can lead to charges being reduced or even dismissed.
For more information about Beverly Hills DUI reduced charges, and to schedule your free consultation, contact Beverly Hills DUI Attorney Michael Kraut at the Kraut Law Group located at 8484 Wilshire Boulevard, Suite 660B, Beverly Hills, CA 90211-3220. Mr. Kraut can be reached 24/7 at 310-550-6935.