Beverly Hills Out Of State DUI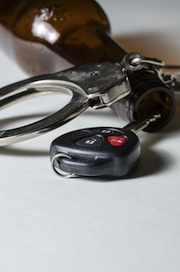 Due its worldwide reputation as the home of the rich and famous, thousands of people from outside the area flock to Beverly Hills each year. It is not unusual for those driving through Beverly Hills to hold driver's licenses from states other than California. The large number of out-of-state drivers in the area combined with enhanced DUI enforcement in the Beverly Hills area results in a high number of Beverly Hills Out-of-State DUI incidents each year.
After someone has been arrested and charged with a Driving Under the Influence offense, the Beverly Hills DUI Process proceeds in court similarly for drivers with California licenses as it would for those with licenses from other states. Judges and prosecutors are typically not concerned with what state issued a DUI defendant's drivers license, they are more concerned with the actual DUI incident.
The California Department of Motor Vehicles, however, must handle DUI-related driver's license suspensions and the DMV Administrative Hearing process differently for DUI offenders who have a driver's license issued by another state.
Any driver stopped in the Beverly Hills area who is determined to have a blood alcohol level of 0.08 percent or above is automatically provided notice during the arrest that their driving privileges will be suspended after 30 days. This notice is provided to all drivers, regardless of the state of origin of their driver's license.
Drivers are provided an opportunity to contest this suspension, however the driver or their attorney must request a formal hearing within ten days of the DUI incident. If this deadline is missed, the suspension will automatically go into effect. If the driver properly requests a hearing, they will be given an opportunity to contest the DUI suspension before an assigned Hearing Officer from the DMV. After conducting a hearing, the Hearing Officer will issue a decision regarding whether or not the suspension should be imposed. Please visit the article on DMV Administrative Hearings for additional information about this subject.
Because California belongs to the Interstate Driver License Compact ("DLC"), any suspension, revocation or criminal conviction related to a DUI offense will be communicated to the other 44 states in the Compact (Georgia, Massachusetts, Michigan, Tennessee and Wisconsin are not parties to the Compact). The license suspension may be enforced by the issuing state of the driver's license, however some states wait to see if there is a conviction before they take actions against someone's driving privileges. There is no requirement under the DLC to enforce the suspension imposed by another state.
Because there is no guaranteed enforcement under the DLC, there is a strong push nationally to replace the DLC with the stricter Driver License Agreement ("DLA"). This agreement would require states to enforce any license suspension or revocation issued by another member state. So far only Arkansas, Connecticut and Massachusetts belong to the DLC, however its membership is expected to grow and eventually eclipse the DLC.
No matter what action the issuing state may take, any out-of-state driver who receives a California DUI-related license suspension will need to pay a fee and provide proof of supplemental liability insurance coverage (the SR-22 policy) to the California DMV before California releases the hold on their license in the national database.
Facing criminal charges and license suspensions in a faraway state is another unique problem that out-of-state DUI offenders face. A typical court case may involve several appearance dates; and potential sentences may involve requirements that can only be served locally. However, California law permits attorneys to appear on behalf of their clients for misdemeanor offenses. In addition, a skilled Beverly Hills DUI attorney can convince the Court to allow any alcohol class to be taken online and for any other sentence requirements to be served locally in the defendant's home state.
Beverly Hills DUI Attorney Michael Kraut understands the stressful position that being charged with DUI in another state may cause, and has helped many people with out-of-state driver's licenses deal with DUI charges and license suspensions in California. Mr. Kraut is able to make court appearances and handle the DMV hearings for his out-of-state clients so they do not need to worry about making multiple trips into California. As a former Deputy District Attorney with over 14 years of prosecutorial experience, Mr. Kraut has established key relationships with prosecutors and law enforcement and is highly respected as a fierce defender of his clients' rights.
For more information about Beverly Hills Out-of-State DUI Charges, and to schedule your free consultation, contact Beverly Hills DUI Attorney Michael Kraut at the Kraut Criminal & DUI Lawyers located at 8484 Wilshire Boulevard, Suite 660B, Beverly Hills, CA 90211-3220. Mr. Kraut can be reached 24/7 at 888-334-6344 or 310-550-6935.