Beverly Hills DUI Education Classes
Beverly Hills DUI Attorney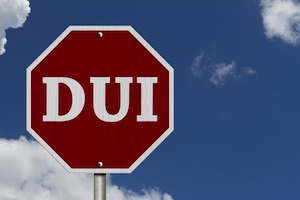 When a defendant is convicted of a Beverly Hills Driving Under the Influence offense, or a reduced charge like wet reckless, he or she will be required by the court to attend and complete a drug and alcohol education class. In addition to court requirements, the Department of Motor Vehicles requires completion of this class before it reinstates a driver's suspended driving privileges. The courts and legislature have concluded that these types of classes are crucial elements of any DUI sentence, as they emphasize the dangers and risks associated with impaired driving.
Depending on the specifics of the DUI offense, the defendant may be required to complete one of several state-mandated alcohol education programs. In Beverly Hills, the following classes could be assigned by a judge as part of a DUI sentence:
12 hour class (SB 1176)


3 month class (AB 541)


6 month class (AB 762)


9 month class (AB 1353)


18 month class (SB 38)


30 month class (SB 1365)
The SB 1176 class is usually associated with Beverly Hills DUI defendants who have been convicted of a reduced DUI charge, like wet reckless or exhibition of speed. Although courts or prosecutors may insist on longer classes for these reduced charges (or no education component at all for exhibition of speed charges), the 12 hour course is the shortest state mandated drug and alcohol class in California. The class meets once a week for six weeks, with each class lasting for two hours. The SB 1176 may fulfill court requirements, however the DMV does not accept this class for suspended drivers who are trying to obtain a restricted license.
For defendants in Beverly Hills who are convicted of a first DUI offense and there were no aggravating circumstances, the class imposed is typically the AB 541 (3 month) program. Aggravating factors include a high BAC (.15 or above), a refusal allegation, a collision, or any other unusual circumstances. Signing up for the AB 541 is also a prerequisite to getting a restricted license.
While first-time DUI defendants in Beverly Hills who have high BACs, refusal allegations or traffic accidents may be required to complete the nine-month class, some courts and prosecutors may agree to the intermediate six month class (AB 762). In this class, the defendant would attend weekly sessions in addition to group and individual counseling.
Other DUI defendants with very high blood alcohol contents or other aggravating factors may be required to complete the 9 month (AB 1353) class on a first time offense. This class features 12 hours of class sessions, 44 group counseling hours and four individual counseling hours. In addition, the class participant would attend 36 AA sessions.
On a second conviction, both the courts and DMV require that the defendant attend the SB 38 (18 month program). This class involves a classroom education component in addition to 52 hours of group counseling and substantial individual counseling requirements. In addition, the participant would be expected to undergo monitoring.
On a third or subsequent DUI conviction for which the Beverly Hills DUI defendant is placed on probation, he or she may be required to attend and complete a 30 month class (SB 1365). This highly intensive class features in-class education, both group and individual counseling and extensive monitoring. In addition, any participant in the SB 1365 class must complete a minimum of 300 hours of community service.
Once required to enroll in and complete a drug/alcohol education program, the Beverly Hills DUI defendant will be given a due date by which he or she must complete the program. If the defendant fails to complete the class by this due date or if the defendant is kicked out of the class for missing too many sessions, the sentencing judge may be inclined to revoke probation and assess additional penalties. If the defendant lives outside of California, the court may permit completion of an online equivalent course or an equivalent class offered in the defendant's home state.
If you have been arrested for a Beverly Hills DUI offense, it is critical to go over all aspects of the DUI Process, including potential penalties, with a qualified Beverly Hills DUI Lawyer immediately. Beverly Hills DUI Attorney Michael Kraut is a former Deputy District Attorney with over 14 years of prosecutorial experience who is highly respected throughout the court system as a passionate defender of his clients' rights.
For more information about Beverly Hills DUI education classes, and to schedule your free consultation, contact Beverly Hills DUI Lawyer Michael Kraut at the Kraut Law Group located at 8484 Wilshire Boulevard, Suite 660B, Beverly Hills, CA 90211-3220. Mr. Kraut can be reached 24/7 at 310-550-6935.
Client Reviews
He gave me the peace of mind that my DUI case was going to be resolved. He fought for what it was needed and helped me by answering all my questions. Mike is not an average attorney. He's a very experienced, honest and straightforward person that is there for you!
I hired Attorney Mike Kraut and I'm am so happy and grateful that I did! I was arrested for a DUI because my BAC level was over the .08 limit. I ended up getting a wet and reckless instead of a DUI. I still have to do some classes and I'm on probation, but I do not have a DUI on my record. If you have a DUI hire Attorney Kraut, he definitely knows his stuff!
There aren't enough positive words to write about Mike, but let me be clear that this is the only lawyer worth hiring in Los Angeles. Mike is professional, caring, and an absolute champion at winning in court.
Mike Kraut is not a typical lawyer. He is a straightforward person with a true heart and a sympathetic ear. He is also smart and connected and he cares about the people who seek out his help. He got my son out of a jam. He did it quickly and painlessly. I recommend Mike Kraut to anyone that needs his services.
Thank you Mike for helping my son.
Michael Kraut is a rock star lawyer. I was really happy and satisfied with the results I received from Michael and his team. A few months back I was being accused of a serious felony. Mike gave me sound legal advice and worked diligently to clear my name. Mike was great at always keeping me updated and returning calls. Great, great lawyer I cant say enough about this man!
How can I express how relieved and pleased I am with Michael's professional abilities to have my Felony brought down to a misdameanor to a possible dismissal with deferment. With his care my life has been turned around and cannot say how helpful he's been not only in my case but life. He, himself has changed how I view criminal lawyers. Thank you so much Michael!