Beverly Hills DUI Refusal Defenses
Beverly Hills DUI Attorney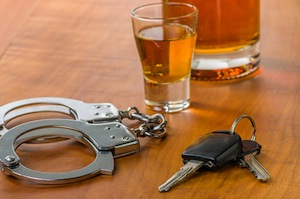 Beverly Hills DUI refusal allegations can present unique challenges compared with those that arise on standard driving under the influence charges. The law in California presumes that every driver on the road has provided an implied consent to a chemical test of his or her blood or breath if lawfully arrested for a DUI offense. As a result, a person who refuses to submit to chemical testing could still be charged with a DUI offense in violation of California Vehicle Code Section 23152(a) VC. In addition, the prosecutor could add a refusal allegation per California Vehicle Code Section 23612 VC that would potentially increase any punishment assessed.
There are several defenses that may apply to a defendant who is contesting a Beverly Hills DUI refusal allegation, including the following:
The Arresting Officer Lacked Reasonable/Probable Cause When He Pulled Over or Arrested the Defendant
When pulling over a vehicle or placing a suspect under arrest, the United States and California Constitutions both require that the officer involved must have reasonable or probable cause to justify his or her actions. What this means is that an officer is not allowed to stop vehicles at will, but rather the officer must be able to justify the vehicle stop. Typically, the justification relied upon is an observed violation of the Vehicle Code.
Once the officer has stopped a vehicle, he or she will approach and speak with that driver. If there are any indicia of intoxication present, such as bloodshot and water eyes, slurred speech or the odor of alcohol, the officer will ask the driver to get out of the vehicle and engage in various field sobriety tests. The officer will also inquire about recent alcohol use and may ask the driver to voluntarily submit a breath sample on a Preliminary Alcohol Sensor ("PAS") device. If the officer forms the necessary probable cause to suspect the driver is intoxicated, the driver will be arrested for DUI.
If either the vehicle stop or the arrest, or both, were not supported by reasonable or probable cause, the defendant may be able to have the refusal suppressed and the charges thrown out. The defendant can challenge the stop and/or arrest under California Penal Code Section 1538.5 PC. Following a hearing on the motion, a judge can rule that the stop or arrest was unlawful and can subsequently suppress all of the resulting evidence, including the refusal.
There Was No DUI Offense
A refusal allegation can only be assessed against Beverly Hills defendants who have first been convicted of driving under the influence under California Vehicle Code Section 23152(a) VC. If the People lack sufficient evidence to prove the underlying DUI offense, the case, along with the refusal allegation, could ultimately be dismissed.
Failure of Officer to Provide Proper Admonition
For a DUI defendant in Beverly Hills to be guilty of a DUI refusal, the prosecution must be able to establish that the mandatory chemical testing admonishment was read to the defendant before he or she actually refused. The admonishment must notify the defendant that a DUI refusal would result in DUI charges being filed against him or her and also that a refusal would result in an automatic driver's license suspension. In cases where the admonishment was not provided, or was provided in an incomplete or confusing manner, the defendant may be able to argue that any subsequent refusal was not legally valid.
Driver Incapacitation
For a refusal allegation to be upheld, the defendant's refusal must have been voluntary and knowing. In many of the Beverly Hills DUI cases in which there is a refusal allegation, there may have been circumstances that would have affected a defendant's ability to either understand the refusal admonishment or to provide consent to chemical testing. If the defendant was incapacitated at the time of the alleged refusal, there may be a strong argument that such refusal was neither intelligent nor voluntary. This may be the case where the driver was just in an automobile collision and may have head injuries. This defense would not apply in cases where a defendant's incapacitation was the result of his or her voluntary intoxication.
Any driver who has been charged criminally with DUI in Beverly Hills along with a refusal allegation should discuss his or her case with an experienced Beverly Hills DUI Attorney as soon as possible. As a former Deputy District Attorney with over 14 years of prosecutorial experience, Beverly Hills DUI Lawyer Michael Kraut is highly skilled at fighting DUI refusal cases and accompanying DUI charges.
For more information about Beverly Hills DUI refusal defense, and to schedule your free consultation, contact Beverly Hills DUI Attorney Michael Kraut at the Kraut Law Group located at 8484 Wilshire Boulevard, Suite 660B, Beverly Hills, CA 90211-3220. Mr. Kraut can be reached 24/7 at 310-550-6935.