Beverly Hills DUI Attorneys
Beverly Hills DUI Lawyer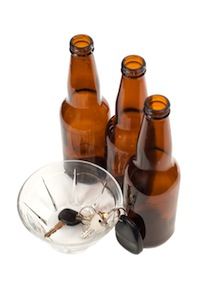 DUI offenses in Beverly Hills are treated as high-priority crimes by the Beverly Hills Police Department, Los Angeles County Sheriff's Department, California Highway Patrol and other law enforcement agencies operating in the Beverly Hills area. DUI cases occurring in Beverly Hills are prosecuted by the Los Angeles County District Attorney's Office at the Airport Courthouse located at 11701 South La Cienega Boulevard, Los Angeles, CA 90045. If you or a loved one have been arrested for DUI in Beverly Hills, it is imperative that you speak with a top-rated Beverly Hills DUI attorney right away.
The DUI Arrest Process in Beverly Hills
A typical DUI arrest in Beverly Hills begins when a driver is pulled over by one of the various law enforcement agencies operating in and around the Beverly Hills area. The driver may be stopped after an officer observes the driver commit a driving violation, such as speeding, failing to stop at a stop sign or red light or unlawfully crossing lanes of traffic.
The officer will approach the driver and will look for any physical symptoms of intoxication, such as bloodshot and watery eyes, slurred speech or an odor of alcohol, that are indicative of alcohol consumption. If the officer suspects that the driver may be impaired, the driver will be asked to take a series of voluntary field sobriety tests, such as the walk and turn test, the horizontal gaze nystagmus test and the Romberg balancing test.
The officer may also ask the driver to provide a breath sample for BAC testing on the officer's portable preliminary alcohol screening ("PAS") device. This test is also voluntary for most drivers. Drivers who are already on probation for a DUI offense and those who are under the age of 21 are required to take the PAS test if requested by an officer.
If the officer believes that the driver is impaired, he or she will be arrested on suspicion of DUI and taken into custody. The driver will be booked and given the option of taking either a breath or blood test if suspected of driving under the influence of alcohol. If DUI drugs is suspected, the driver would have to take a blood test as there is currently no breath test for drug intoxication. Drivers who refuse testing can still be charged with a DUI offense in addition to a refusal allegation that adds mandatory jail time. A driver who refuses chemical testing would also face a yearlong suspension of his or her driving privilege.
The Beverly Hills DUI Court Process
Drivers arrested for DUI offenses in Beverly Hills will typically be released and provided a citation with a future court date. This is the date set for arraignment at the Airport Courthouse. The incident reports and chemical test results will be sent to the District Attorney's Office, who will review the case and determine what charges, if any, are appropriate.
At arraignment, the defense will be provided a copy of the criminal complaint and incident reports. The defense would have to request additional discovery items, such as dashcam video recordings, 911 calls, body camera recordings, or any other evidence. There may be several pretrial hearings as discovery is exchanged and the defense and prosecution have a chance to discuss the case.
Driver's License Suspensions in Beverly Hills
When a driver is arrested for DUI in Beverly Hills, the DMV will be notified of the arrest and will issue an administrative license suspension. In addition, the DMV will suspend the defendant's driver's license if he or she is convicted of DUI in court. Those convicted of DUI in Beverly Hills would be required to have an Ignition Interlock Device ("IID") installed in their vehicles as part of the DMV's IID Pilot Program. Drivers can challenge the administrate driver's license suspension by requesting an administrative per se hearing that would be assigned to a hearing officer from the El Segundo DMV Driver's Safety Office.
If you have been arrested for a Beverly Hills DUI offense, it is critical that you discuss your case with an experienced Beverly Hills DUI lawyer immediately. Michael Kraut is a former Deputy District Attorney with over 14 years of prosecutorial experience who is highly regarded by judges, law enforcement and prosecutors as a top-notch litigator who fights hard on behalf of his clients.
For more information about DUI in Beverly Hills, and to schedule your free consultation, contact Michael Kraut at the Kraut Law Group located at 8484 Wilshire Boulevard, #660B, Beverly Hills, CA 90211-3220. Mr. Kraut can be reached 24/7 at 888-334-6344 or 310-550-6935.