Beverly Hills DUI And Auto Insurance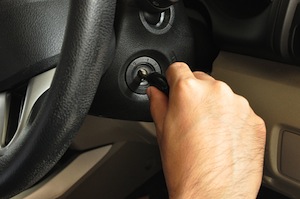 Beverly Hills DUI ATTORNEY
When convicted of a Beverly Hills DUI offense, one of the many collateral consequences that can occur is that a person's auto insurance rates will increase substantially. Car insurance is already very expensive and insurers have been known to raise the rates of those with DUI convictions. Someone arrested for a Beverly Hills DUI offense should keep the following information in mind.
The question usually comes up as to when someone should report a DUI arrest or conviction to his or her insurer. Upon being arrested for a Beverly Hills DUI offense, it is not necessary to immediately report the incident to one's automobile insurance carrier. The case may ultimately not be filed or the criminal charges could end in dismissal or acquittal. The license suspension issued independently by the Department of Motor Vehicles may also be set aside, if the driver requests a hearing within 10 days and is successful in their DMV hearing. If this happens, there should be no effect on a person's insurance rates. When submitting and signing insurance paperwork, one should always be careful to make sure they are not stating false information under penalty of perjury, which could lead to felony charges.
When a driver is convicted of a DUI in Beverly Hills, his or her insurer will eventually learn about the conviction or DMV administrative action. When an insurance policy is due for renewal every six months, the insurance company will review the driving record of the policyholder. A conviction or suspension related to driving under the influence would be apparent at this time and drivers should expect to see a significant increase in their insurance rates.
Another way that an insurer will learn about a policyholder's DUI incident occurs when the driver tries to obtain supplemental SR-22 coverage from the insurer. This supplemental coverage is legally required for anyone who has been convicted of a Beverly Hills DUI offense or who has experienced a suspension or revocation of his or her driver's license. To avoid immediately notifying one's current insurer by purchasing SR-22 coverage, drivers sometimes opt to purchase this supplemental policy from a different insurance provider.
While an insurance company is not allowed to cancel a driver's policy or change the policy rate in the middle of the policy term, once a new term comes into effect the insurer will usually raise policy rates for drivers convicted of DUI by a substantial amount.
Although drivers in Beverly Hills may be extremely anxious about skyrocketing insurance rates, it is important to keep in mind that a DUI conviction on a driver's record is one of many factors that is considered when pricing a policy. Insurers will review a wide variety of factors about the driver, including age, occupation, sex, marital status, driving record and vehicle make and model when calculating a policy price. Due to the vast number of insurance providers currently available who compete with each other for customers, someone who was been convicted of a Beverly Hills DUI offense may want to shop around and compare rates from different companies.
A conviction for a Beverly Hills DUI offense would cause a driver to lose any "good driver" discount that may have previously saved them money in the past. This discount would not be eligible for a period of ten years. Any driver who is required to carry supplemental insurance would be assigned a "high risk' designation from insurers that would cause policy prices to increase.
There is a concern among many drivers that a conviction for DUI will effectively make car insurance prohibitively expensive. The State of California realizes this is a valid concern and has provided help to drivers at the California Automobile Assigned Risk Plan website. This service helps match drivers who are having trouble securing insurance with companies who cover high risk drivers. Driving without having auto insurance is both illegal on its own and could be grounds for a probation violation.
It you have been arrested for a Beverly Hills DUI offense, it is crucial that you discuss your case with a Beverly Hills DUI Lawyer right away. Beverly Hills DUI Attorney Michael Kraut is a former Deputy District Attorney with over 14 years of prosecutorial experience who fights tirelessly on behalf of his clients charged with Beverly Hills DUI crimes.
For more information about Beverly Hills DUI and Auto Insurance, and to schedule your free consultation, contact Beverly Hills DUI Lawyer Michael Kraut at the Kraut Criminal & DUI Lawyers located at 8484 Wilshire Boulevard, Suite 660B, Beverly Hills, CA 90211-3220. Mr. Kraut can be reached 24/7 at 310-550-6935.