Beverly Hills DUI With Alcohol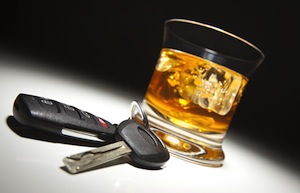 Because of its proximity to world-famous bars, restaurants and nightclubs, it is no surprise that a large number of the DUI incidents occurring in Beverly Hills involve alcohol use. These cases are typically charged by prosecutors as Driving Under the Influence in violation of California Vehicle Code Section 23142(a) VC and California Vehicle Code Section 23152(b) VC. This article covers DUI arrests in Beverly Hills that specifically involve alcohol. For information about DUI with Drugs charges and Beverly Hills DUI Refusal cases, please visit those individual articles.
Once a case is submitted to the Los Angeles County District Attorney's Office by the Beverly Hills Police Department or the Los Angeles County Sheriff's Department, prosecutors will review the factual circumstances and may file criminal charges. Once filed, the case would be heard at the Airport Courthouse located at 11701 South La Cienega Boulevard, Los Angeles, 90045.
Driving under the influence of alcohol or a narcotic is prohibited by California Vehicle Code Section 23152(a) while California Vehicle Code Section 23152(b) VC makes it illegal to drive with a blood alcohol content of 0.08 percent or higher. Both counts are filed by prosecutors in a typical DUI with alcohol case in Beverly Hills. There are situations where the district attorney will only file charges under California Vehicle Code Section 23152(a) VC in an alcohol-related incident. This would be the case where the defendant refused chemical testing or where the blood-alcohol content was below 0.08 percent but other factors exist that would support the conclusion that the defendant was driving drunk.
Someone convicted of DUI involving alcohol in Beverly Hills can face extensive consequences. The court may sentence a defendant to serve time in jail, pay excessive court fines and assessments, complete community labor or community service, and complete a mandatory alcohol class. Additional consequences include loss of license and added DMV points, increased insurance rates, and a permanent conviction that would be visible to prospective employers or landlords.
A Beverly Hills DUI with Alcohol allegation usually starts with a traffic stop conducted by an officer or deputy from the Beverly Hills Police Department, Los Angeles County Sheriff's Department, or one of the other agencies operating in the Beverly Hills region. In order to justify the traffic stop, the officer must have probable cause that the driver has committed a violation of the law. An officer cannot simply stop someone on a mere suspicion that he or she is driving under the influence. The violation, however, can range from something as minor as an equipment violation to serious reckless driving behavior.
After stopping and interacting with the driver, the officer or deputy must be able to form an opinion that the driver is intoxicated based on observations. Officers frequently cite signs of intoxication such as bloodshot eyes, smell of alcohol and slurred speech. Officers will typically ask the driver to perform a series of Field Sobriety Tests meant to measure a driver's control of their physical capacities. The officer will also request the driver to provide a breath sample using a Preliminary Alcohol Screening (PAS) device. If the officer concludes after his DUI investigation that the driver is under the influence, the officer will arrest the driver and transport him or her to the station (or hospital) for further chemical testing, booking, and usually a night in the Beverly Hills Police Department City Jail.
An effective Beverly Hills DUI attorney can fight a DUI with alcohol allegation on several grounds, depending on the facts and circumstances of each individual case. It is often the case that a person has a rising blood alcohol level when he or she is stopped by police. As a result, the eventual results of the chemical testing may not reflect what the driver's BAC was at the time of driving, which may have been below the legal limit. In addition, some drivers may suffer from medical conditions that affect the way that alcohol is absorbed in their body and such conditions may cause false positives and inaccurate readings on BAC tests. Furthermore, if an officer lacked sufficient probable cause to stop a driver, the driver (through their attorney) can request a hearing pursuant to California Penal Code Section 1538.5 PC challenging the legitimacy of the traffic stop. If the driver wins this hearing, all evidence from the stop (including the results of chemical testing) would be suppressed and the prosecutor would have no choice but to dismiss.
If you have been arrested for DUI involving alcohol in the Beverly Hills region, it is imperative that you go over your options with a knowledgeable and experienced Beverly Hills DUI Attorney as soon as possible. As a former Deputy District Attorney with over 14 years of prosecutorial experience, Beverly Hills DUI Attorney Michael Kraut has an extensive background in handling charges of this nature. Mr. Kraut is highly respected throughout the legal community for his thorough knowledge of the DUI law and his unmatched abilities in the courtroom.
For more information about Beverly Hills DUI with alcohol, and to schedule your free consultation, contact Beverly Hills DUI Attorney Michael Kraut at the Kraut Law Group located at 8484 Wilshire Boulevard, Suite 660B, Beverly Hills, CA 90211-3220. Mr. Kraut can be reached 24/7 at 888-334-6344 or 310-550-6935.