Glendale Criminal Lawyer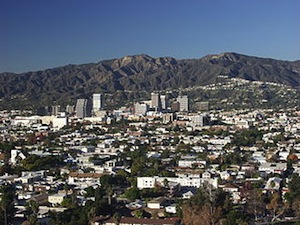 GLENDALE CRIMINAL DEFENSE

With a population over 190,000, Glendale is the third-largest city in Los Angeles County. Located north of downtown Los Angeles, Glendale is a multicultural city that is headquarters to major corporations and features numerous retail and dining attractions. Criminal Law in Glendale, California has seen a very significant increase in prosecution over the last several years. The Glendale Police Department is responsible for providing law enforcement within the city of Glendale. This agency makes arrests that account for the thousands of criminal charges filed each year at the Glendale Courthouse, located at 600 East Broadway, Glendale, CA 91206, including such criminal offenses as domestic violence, theft-related offenses and lewd conduct. However, probably the most prosecuted criminal charge is Driving Under the Influence of Alcohol or Drugs in Glendale. The upsurge in these prosecutions is due to an increased public awareness with the issues surrounding DUI charges.
The Glendale City Jail, located at 131 North Isabel Street, Glendale, CA 91206, is part of the Glendale Police Department. This jail is the third busiest in Los Angeles County and holds defendants with pending charges at the nearby Glendale Courthouse. The Glendale City Jail provides a "Pay-to-Stay-Weekender" program where certain defendants can serve jail sentences in weekend increments. Some of those arrested and charged with criminal offenses in Glendale are alternatively booked into the Los Angeles County Sheriff's Department Inmate Reception Center located at 450 Bauchet Street, Los Angeles, CA 90012, where they can stay while they await the outcome of their criminal case.
The Glendale Police Department maintains an active and visible presence within the city of Glendale and handles criminal offenses of all nature. Other law enforcement agencies that are active in the Glendale area and have cases heard at the Glendale Courthouse include the California Highway Patrol and the Los Angeles County Sheriff's Department.
The majority of prosecutions for criminal offenses in Glendale are handled by the Los Angeles County District Attorney's Office - Glendale Area Office. Additionally, certain felonies out of Burbank are handled at the Glendale Courthouse.
As a former Deputy District Attorney with over 14 years of prosecutorial experience, including an assignment at the Glendale Courthouse, Glendale Criminal Law Attorney Michael Kraut is highly regarded as a fierce defender of his clients' rights. Glendale Criminal Defense Attorney Michael Kraut has established important relationships within the law enforcement and prosecutorial community in Glendale and is highly respected for his knowledge and insight into criminal law. Mr. Kraut has an office at 450 North Brand Boulevard, Suite 600, Glendale, CA 91203. The phone number is (818) 507-9123.
For more information about Glendale Criminal Law, please see the following articles:
Client Reviews
He gave me the peace of mind that my DUI case was going to be resolved. He fought for what it was needed and helped me by answering all my questions. Mike is not an average attorney. He's a very experienced, honest and straightforward person that is there for you!
I hired Attorney Mike Kraut and I'm am so happy and grateful that I did! I was arrested for a DUI because my BAC level was over the .08 limit. I ended up getting a wet and reckless instead of a DUI. I still have to do some classes and I'm on probation, but I do not have a DUI on my record. If you have a DUI hire Attorney Kraut, he definitely knows his stuff!
There aren't enough positive words to write about Mike, but let me be clear that this is the only lawyer worth hiring in Los Angeles. Mike is professional, caring, and an absolute champion at winning in court.
Mike Kraut is not a typical lawyer. He is a straightforward person with a true heart and a sympathetic ear. He is also smart and connected and he cares about the people who seek out his help. He got my son out of a jam. He did it quickly and painlessly. I recommend Mike Kraut to anyone that needs his services.
Thank you Mike for helping my son.
Michael Kraut is a rock star lawyer. I was really happy and satisfied with the results I received from Michael and his team. A few months back I was being accused of a serious felony. Mike gave me sound legal advice and worked diligently to clear my name. Mike was great at always keeping me updated and returning calls. Great, great lawyer I cant say enough about this man!
How can I express how relieved and pleased I am with Michael's professional abilities to have my Felony brought down to a misdameanor to a possible dismissal with deferment. With his care my life has been turned around and cannot say how helpful he's been not only in my case but life. He, himself has changed how I view criminal lawyers. Thank you so much Michael!