Glendale Criminal Lawyer
Glendale Criminal Defense Lawyer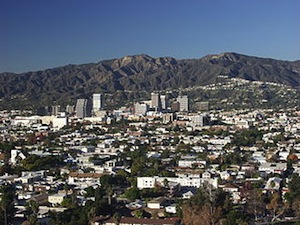 The Glendale Police Department conducts thousands of arrests each year and subsequent criminal prosecutions are typically heard at the Glendale Courthouse located at 600 East Broadway, Glendale, CA 91206. If you have been arrested for or are under investigation for any criminal offense occurring in the Glendale area, it is critical to speak with a criminal defense attorney who is familiar with the local prosecutors and is well-known and respected throughout the area.
Glendale Theft Crimes
Glendale is home to many retail stores and outlets and as a result theft crime prosecutions are very common in the Glendale area. Retailers often push police and prosecutors to pursue theft cases to the full extent of the law, and even shoplifting offenses involving minor losses will be prosecuted. It is crucial that anyone who has been cited for a theft offense in Glendale speak with a qualified Glendale attorney who specializes in these types of cases. In many cases, it may be possible to avoid a conviction altogether.
Glendale Domestic Violence Crimes
Another frequently charged crime in Glendale is domestic violence. Police and prosecutors treat these cases very seriously, even where the arrest may have been based on a misunderstanding and the parties simply want to move on. Hiring a criminal defense attorney as soon as possible can be critical, as it may be possible to intervene and have charges rejected or significantly reduced. Domestic violence is not limited to people in romantic relationships, and many elder abuse offenses and assault and battery crimes are also treated as domestic violence and subject to certain mandatory sentencing provisions. Having a defense attorney who was a former prosecutor can be critical in these types of cases.
Glendale Hit and Run Offenses
Glendale is recognized nationally for its high rate of automobile accidents, including hit and run offenses. The Glendale Police Department, Los Angeles County Sheriff's Department and California Highway Patrol, which maintains a headquarters in Glendale, are adept at investigating hit and run offenses. It is highly advisable to retain a criminal defense attorney if you were involved in a hit and run offense. In many cases, the early intervention of an attorney can result in the case being declined for criminal prosecution. Hit and run offenses are considered serious offenses. When hit and run offenses only involve property damage, they are typically filed as misdemeanors. If someone was injured as a result of a hit and run crime, the defendant can be charged with a felony level offense.
Glendale Drug Crimes
Law enforcement in the Glendale area often charge individuals with various drug crimes, including possession, sales, and possession for sale of illegal narcotics. These are often felony level offenses and anyone who has been arrested for a drug crime in Glendale should speak with a qualified Glendale defense attorney right away.
The Glendale Court Process
Misdemeanor criminal offenses occurring in Glendale would be litigated at the Glendale Courthouse. Felony offenses would start at the Glendale Courthouse before being transferred to the Burbank Courthouse or Pasadena Courthouse. The Los Angeles County District Attorney's Office handles criminal prosecution for cases occurring in Glendale. In addition, open warrants for Glendale cases are handled at the Glendale Courthouse and the Court will hear expungement motions for convictions that occurred in Glendale.
If you or someone you know has been arrested for any criminal offense in the Glendale area, it is imperative that you discuss your situation with a knowledgeable defense attorney experienced in handling Glendale matters immediately. As a former Deputy District Attorney with over 14 years of prosecutorial experience, Michael Kraut is highly respected as a top Glendale criminal defense attorney who works hard to ensure his clients receive the best representation possible.
For more information about Glendale criminal defense, and to schedule your free consultation, contact Michael Kraut at the Kraut Law Group located at 450 North Brand Boulevard, Suite 600, Glendale, CA 91203. Mr. Kraut can be reached 24/7 at 888-334-6344 or 818-507-9123.