Glendale Criminal Threats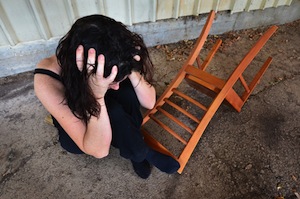 Issuing criminal threats in Glendale is a serious criminal offense that may carry harsh punishments, even if the threat is never acted upon. These types of offenses are considered to be violent crimes even though no physical act of violence is required. The criminal offense was formerly known as "terrorist threats" and involves threatened violence of any type, not only terrorist acts. It is often the case that an allegation made under the criminal threats statute, California Penal Code Section 422 PC, is closely connected to a domestic violence or assault and battery case originating out of Glendale.
The crime of criminal threats in Glendale must contain the following elements:
A willful threat to kill or seriously harm another
That is made orally, in writing, or via an electronic communication.
Where the defendant intended his threat to be taken seriously.
The threat was one that a victim would take seriously.
The threat caused reasonable fear for the victim
AND this fear was reasonable under the circumstances.
A statement would not be considered a criminal threat under the following circumstances:
The threat was overly vague and did not involve a specific harm
There is no way that a person would have been placed in reasonable fear as a result of the statement.
The fear caused was minor or temporary
The threat was made in a manner that was not oral, in writing, or electronic
Glendale criminal threats are what is considered "wobbler" offenses, meaning that they can be charged as either felony or misdemeanor offenses. When making a filing decision, prosecutors from the Glendale Branch Office of the Los Angeles County District Attorney's Office will consider the nature of the threat, the defendant's criminal history, and other relevant factual circumstances surrounding the incident. If the district attorney decides to charge the offense as a felony, someone convicted of criminal threats in Glendale can be sentenced to up to four years in state prison. In addition, the conviction would be considered a "strike" under California's Three Strikes Law that can be used to increase the penalty on certain future convictions.
It is often the case that an allegation of criminal threats is not supported by physical evidence, particularly when the threat is made orally. As a result, this is an area of the law in which false accusations may arise, especially in domestic violence situations. This is when an effective Glendale criminal defense attorney is required to expose the lies and motives behind any false accusation.
If you have been accused of making criminal threats, it is very important that you meet with a Glendale criminal defense attorney who has significant experience in handling offenses of this nature. You should speak with a former prosecutor who has unique insight into the handling of such cases. As a former Deputy District Attorney with over 14 years of prosecutorial experience, Glendale Criminal Defense Attorney Michael Kraut is highly experienced in handling offenses of this nature. Mr. Kraut has established a reputation throughout the court system as an attorney with a deep knowledge of the law and a firm command of the courtroom.
For more information about Glendale criminal threats, and to schedule your free consultation, contact Glendale Criminal Defense Attorney Michael Kraut at the Kraut Law Group located at 121 W Lexington Dr, Glendale, CA 91203. Mr. Kraut can be reached 24/7 at 888-334-6344 or 818-507-9123.