Glendale Credit Card Fraud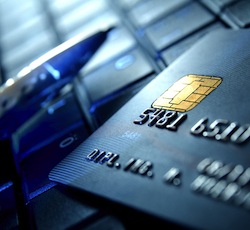 Credit cards have become a staple of consumer transactions and are used each day to complete millions of dollars of purchases. However, the abundance and popularity of credit cards has also led to a significant increase in credit card fraud. In the Glendale region, credit card fraud prosecution is very common and is handled by prosecutors skilled in fighting white collar crimes. Judges often assess harsh penalties for defendants convicted of credit card fraud.
In Glendale, the crime of credit card fraud may involve one of the following offenses described in the California Penal Code:






Credit card fraud offenses are a major source of financial loss to banks and similar institutions every year. Too help combat this complex crime, police and prosecutors have formed divisions that are specially trained in investigating and prosecuting these types of offenses. In Glendale, credit card fraud schemes are often closely associated with Glendale identity theft offenses, and in certain cases individuals can be charged with both crimes for committing very similar acts.
Credit card fraud often violates Federal law, because the victims are large financial institutions located throughout the country and often this offense is committed across state lines. The Federal Bureau of Investigation ("FBI") may investigate credit card fraud and those accused may be prosecuted by the United States Attorney in Federal Court. Those convicted can face lengthy prison sentences served in a Federal prison.
In California, credit card fraud can be charged as either a felony or a misdemeanor and is what is known as a "wobbler" offense. When making a filing decision, a Deputy District Attorney from the Glendale Branch Office of the Los Angeles County District Attorney's Office will consider various different factors, such as the extent of the theft, the number of parties involved in the fraud, and how many incidents of credit card fraud were actually committed. Even if the credit card in question is not used or use is even attempted, a person can be charged criminally with credit card fraud for simply possessing a card with fraudulent intent.
For defendants charged with felony credit card fraud in Glendale, the case would start at the Glendale Courthouse, located at 600 East Broadway, Glendale, CA 91206 for arraignment and then move on to the Burbank Courthouse at 300 East Olive Avenue, Burbank, CA 91502. If the defendant is convicted, he or she could be sentenced to serve up to three years in prison. In addition to any penalty assessed, the defendant would have to pay restitution to the victim for the amount stolen.
If credit card fraud is charged as a misdemeanor, the prosecution would proceed at the Glendale Courthouse. If convicted of this offense, the defendant can be sent to jail for up to a year in addition to any conditions of probation that a judge may impose. Additionally, the defendant would be required to pay restitution to the victim.
If you or loved one have been charged with credit card fraud it is critical that you meet with a knowledgeable and experienced Glendale Criminal Defense Lawyer as soon as possible. Glendale Criminal Defense Attorney Michael Kraut is a former Deputy District Attorney with over 14 years of prosecutorial experience who previously prosecuted white collar crimes like credit card fraud as part of the Los Angeles County District Attorney's Office's elite Major Fraud division. Mr. Kraut is highly respected for his legal acumen and tenacity in the courtroom.
For more information about Glendale credit card fraud, and to schedule your free consultation, contact Glendale Criminal Defense Lawyer Michael Kraut at the Kraut Law Group located at 121 W Lexington Dr, Glendale, CA 91203. Mr. Kraut can be reached 24/7 at 818-507-9123.