Glendale Warrants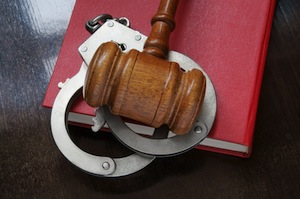 Judges presiding at the Glendale Courthouse, which is located at 600 East Broadway, Glendale, CA 91206, have the power to issue two specific types of warrants that would authorize law enforcement officers to arrest and detain the person named in the warrant. Warrants issued can either be arrest warrants or bench warrants.
1. Glendale Arrest Warrants
A judge may issue an arrest warrant authorizing the immediate arrest of the named individual charged with committing a crime. When a person is charged with a crime, in many cases they are provided a citation by police and are given a court date on which they must return for their arraignment. In other cases, an investigator may go directly to a judge from the Glendale courthouse to request an immediate warrant that would authorize the arrest of the defendant. This is usually reserved for serious felonies but can occur on misdemeanor offenses as well. It is often the case that the target of the warrant has no idea that the warrant exists or even that they have been charged with a crime. Thus, the defendant may be surprised one day when they learn their license has been suspended because of the warrant or they are picked up during a traffic stop or a random police visit to their residence or place of business.
In many cases, the defendant would have the option of posting bail to secure their release, although this is not always the case. The bail that is automatically set may be inordinately high and in many cases it may be wise to wait for arraignment before posting bail. At arraignment, a savvy Glendale criminal defense lawyer may be able to have the required bail amount reduced or even have the requirement to post bail dropped altogether.
On certain cases involving theft and fraud in Glendale, the prosecutor may request that before the defendant is released on a bond, any money posted must first be reviewed to make sure that it did not come from the source of the alleged fraud or theft. This review can last for a considerable amount of time during which the defendant would have to remain in custody.
2. Glendale Bench Warrants
When a defendant has been cited to return to court and does not appear or has an active case and fails to show up for a pretrial or if the defendant violates his or her release or probation, the judge can issue a bench warrant authorizing the arrest of the defendant. There may be an innocent explanation for the missed court date or violation. In many cases, the defendant may not have been adequately notified of a necessary court appearance or an error outside of the defendant's control may have caused a probation violation to be filed inadvertently. When a bench warrant is issued, the defendant would be subject to arrest at any time and would be in jail until he or she could be brought to court. A bench warrant will automatically trigger a suspension of driving privileges under California Vehicle Code Section 40508 VC.
It is often the case that a skilled Glendale criminal defense attorney will be able to fight the bench warrant without his client having to risk coming to court and being taken into custody. When a defendant is located in another location and cannot risk taking a flight that would result in their being arrested on the warrant, having a lawyer appear on their behalf would be absolutely necessary. In many cases, the attorney may be able to have the warrant recalled and quashed if it was issued by mistake or for an innocent reason. In other cases, the judge may be willing to recall and hold the warrant until the defendant can correct whatever deficiency existed previously. In addition, an attorney can make sure the California DMV is notified when the warrant is quashed so the hold can be removed from the driver's record or from the national database.
If you are dealing with a Glendale warrant, it is critical to consult with a Glendale Criminal Defense Lawyer right away. As a former Deputy District Attorney with over 14 years of prosecutorial experience, Glendale Criminal Defense Lawyer Michael Kraut is highly effective at fighting active arrest or bench warrants on behalf of his clients. Mr. Kraut is highly respected throughout the Glendale legal community and is often able to have warrants recalled and quashed.
For more information about Glendale warrants, and to schedule your free consultation, contact Glendale Criminal Defense Lawyer Michael Kraut at the Kraut Law Group located at 121 W Lexington Dr, Glendale, CA 91203. Mr. Kraut can be reached 24/7 at 818-507-9123.