Glendale Drug Crimes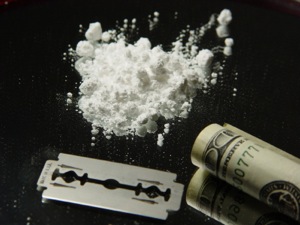 There are several different offenses that comprise Glendale Drug Crimes, all involving narcotics and the possession, sale, transportation and production of these illicit substances. Illegal substances include cocaine, heroin, MDMA (ecstasy) methamphetamines, marijuana, crack cocaine and often-abused prescription medications such as Oxycontin, Oxycodone, Vicodin and Xanax. Similar to Domestic Violence that occurs in Glendale offenses and Glendale Theft Crimes, many different crimes and statutory offenses fit under the broad category of Glendale Drug Crimes. The following list includes a sample of the criminal charges available for filing in this subject area:
Possession of Drug Paraphernalia in Glendale – California Health and Safety Code Section 11364 H&S
Possession of a Narcotic in Glendale – California Health and Safety Code Section 11350(a) H&S
Transportation for Sale of a Controlled Substance in the City of Glendale – California Health and Safety Code Section 11352(b) H&S
Transportation of a Controlled Substance in the City of Glendale – California Health and Safety Code Section 11352(a) H&S
Possession for Sale of a Controlled Substance in Glendale – California Health and Safety Code Section 11351 H&S
Sale or Furnish a Controlled Substance to a Minor in Glendale – California Health and Safety Code Section 11353 H&S
Related charges include Glendale Driving Under the Influence of Drugs under California Vehicle Code Section 23152(a).
There are more drug crime prosecutions in California than in any other state, and prosecutors in the Glendale area frequently file charges for drug-related offenses. The penalties associated with Glendale Drug Crimes depend on various factors, including the type and quantity of narcotic, whether the allegation is sale or possession, and the defendant's criminal history, if any.
Penalties may include prison or jail time, mandatory treatment and counseling, fines, restitution, loss of driving privileges and even registration as a drug offender. Most Glendale Drug Crimes are felony-level offenses that would show up on background checks and could jeopardize job and housing prospects, as well as any professional State licenses that a person may hold. In situations in which law enforcement suspect that illegal drug sales exist, they may seize someone's property and money even before a conviction has been entered.
There are a variety of defenses that may be raised in fighting allegations of Glendale Drug Crimes. If the drugs in question were discovered illegally in violation of someone's Constitutional rights, the evidence may be suppressed and the case could be dismissed. To justify a warrantless search of a person's body, car or residence, a law enforcement officer must have sufficient Probable Cause that a crime is occurring. An experienced attorney can challenge probable cause and may be able to get all evidence suppressed.
If you or someone you know are under investigation or have been charged with a Glendale Drug Offense, it is important that you consult with an experienced Glendale Drug Crime Attorney right away. Having an attorney retained before a case has been filed can be critical, as an attorney can often intervene to have charges rejected or significantly reduced. For example, in many drug cases law enforcement may accuse someone of possessing a large quantity of drugs for sale, when they are actually intended for personal use. An effective criminal defense attorney can demonstrate why charges of Possession should be filed, instead of Possession for Sale, which is a much more serious offense. In addition, a criminal defense attorney can help you explore treatment options and diversion that may ultimately convince a judge not to impose jail or prison time.
As a former Deputy District Attorney with over 14 years of prosecutorial experience, Glendale Drug Crime Attorney Michael Kraut has handled Drug Crimes in Glendale from both sides of the aisle and understands the complexities in this area of the law. Mr. Kraut works tirelessly on behalf his clients charged with Drug Crimes to ensure the best outcome possible. Mr. Kraut has established key relationships within the Glendale court system and is respected as a fierce defender of his clients' rights.
For more information about Glendale Drug Crimes, and to schedule your free consultation, contact Glendale Drug Crime Attorney Michael Kraut at the Kraut Law Group located at 121 W Lexington Dr, Glendale, CA 91203. Mr. Kraut can be reached 24/7 at 888-334-6344 or 818-507-9123.