Glendale Domestic Violence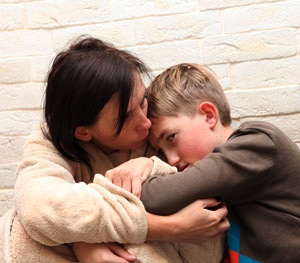 Allegations of Glendale Domestic Violence can cover a wide range of criminal behavior relating to domestic disputes. If you were wrongly accused of domestic violence, it is very important to talk to a skilled Glendale domestic violence attorney. The following list contains only some of the potential offenses that are available to prosecutors filing charges:
Penal Code Section 243(e)(1) PC – Glendale Battery
Penal Code Section 240 PC and 241(a) PC – Glendale Simple Assault
Penal Code Section 273.5(a) PC – Glendale Corporal Injury to Spouse
Penal Code Section 273.6(a) PC – Glendale Disobeying a Domestic Relations Court Order
Penal Code Section 136.1(b)(1) PC – Glendale Dissuading a Witness from Reporting a Crime
Penal Code Section 591 PC – Glendale Damage to a Telephone or Cable Line
Penal Code Section 422 PC – Glendale Criminal Threats
Penal Code Section 653m(a) PC – Glendale Making an Annoying Phone Call
All of the above statutes are commonly used by the prosecutor on a domestic violence case and in some cases the prosecutor may file three or more of these felony charges. The statutory law relating to domestic violence has changed significantly within recent years, and law enforcement is quick to act in any scenario in which domestic violence is suspected. Even if police merely suspect that an incident occurred, they are now required to make an arrest and to take any suspected abuser into custody. As a result, incidents involving minor arguments or minimal physical contact will often end in an arrest and criminal charges. This also holds true if the alleged victim tried to drop the charges. Most people do not realize that the State of California brings the charges not the victim. In many cases, the victim may have completely made up the charges just to get even with the person being arrested. The bail on these cases is very high and in many cases the person charged with this crime may not be able to make bail and must stay in jail throughout the proceedings. This is why it is important to have an experienced Glendale domestic violence lawyer on your side.
Interest groups have pressured legislators and politicians into believing that domestic violence incidents are all vicious beatings that will eventually lead to spousal murder. However, in reality, these incidents are much more complicated. It is often the case that when such incidents occur, tempers are running high and alcohol is involved. As a result, situations that may have resolved naturally are suddenly subject to police intervention. In such cases, angry individuals will exaggerate or directly lie to law enforcement in order to cause trouble for their partner, and subsequently regret their actions. In many cases, the responding officers will also exaggerate what was reported to them or injuries they may have observed. An experienced Glendale domestic violence attorney will be able to help you in such situations.
Most of the charges listed above arise from incidents involving mutual fighting. However, when law enforcement becomes involved, at least one of the parties will be arrested and booked into jail and then charged criminally with a Glendale Domestic Violence offense. When tempers have calmed down, the purported "victim" will often regret what they may have told law enforcement. All relationships have their share of friction and a bad argument may seem minor after tempers have cooled. Unfortunately, once criminal charges have been filed, the "victim" cannot simply drop the charges and in many cases criminal prosecution will go forward against the victim's wishes. If you or someone you know is in a similar situation, contact our Glendale domestic violence law firm immediately.
Many of the Glendale Domestic Violence crimes listed are "wobblers." This means that prosecutors can file these charges as either misdemeanors or felonies. A prosecutor will look at factors such as the severity of the injuries and criminal history of the accused when deciding whether to file as a felony or misdemeanor.
Where there are no injuries or very minor injuries, a prosecutor will typically file misdemeanor charges. Where injuries are more severe, the person will be arrested for a felony assault and felony charges will be filed. In cases in which the injuries are significant, an offense can be treated as a strike under California's Three Strikes law. Once this happens, any conviction can be used as an enhancement for future offenses.
If charged as a felony, offenses can include significant jail or prison time, restitution, fines, and counseling. In some situations, the Court may issue a restraining order prohibiting any and all contact with the victim. This would include third party contact, email or text messages.
If you or someone you know was arrested or is under investigation, it is critical that you contact a Glendale Domestic Violence attorney immediately. Glendale Domestic Violence Attorney Michael Kraut is highly experienced at representing clients who have been charged with offenses of this nature. The sooner Mr. Kraut has been retained, the sooner he can work at stopping the charges before they even get to a prosecutor.
In many cases, our Glendale domestic violence lawyer is able to successfully intervene before any filing decision has been made in order to get criminal charges reduced or dropped entirely. As a former deputy district attorney with over 14 years of prosecutorial experience, Mr. Kraut is highly respected in law enforcement circles and has established key relationships within the criminal justice system. Mr. Kraut's early intervention can often prevent criminal filing altogether.
For more information about Glendale Domestic Violence, and to schedule your free consultation, contact Glendale Domestic Violence Attorney Michael Kraut at the Kraut Law Group located 121 W Lexington Dr, Glendale, CA 91203. Mr. Kraut can be reached 24/7 at 888-334-6344 or 818-507-9123.