Burbank Criminal Lawyers
Burbank Criminal Defense Lawyer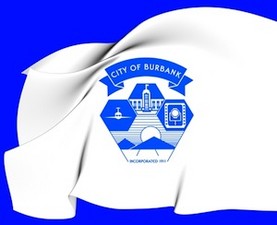 The Burbank Police Department as well as other law enforcement agencies in the Burbank area are responsible for thousands of arrests and investigations every year. These cases are sent for prosecutorial review by either the Burbank City Attorney's Office if the offense is a misdemeanor or the Burbank Satellite Office of the Los Angeles County District Attorney's Office for felony level crimes. Criminal cases filed in Burbank are handled, at least initially, at the Burbank Courthouse located at 300 East Olive Avenue, Burbank, CA 91502. It is critically important that anyone arrested for, charged with or under investigation for a criminal offense speak with a criminal defense attorney who is highly regarded in Burbank as a top-rated litigator.
Burbank Theft Offenses
Many major retailers operate stores in Burbank and theft offenses are frequently filed by prosecutors in the Burbank area. Stores often want to see shoplifters prosecuted to the full extent of the law and put pressure on local law enforcement and prosecutors to pursue criminal charges for even minor offenses. Some shoplifting cases can be charged as felonies, depending on the amount of theft involved and if the prosecutor can show the defendant entered the store with the intent to commit theft. In these cases, charges of commercial burglary can be filed, which is a "wobbler" offense that can be charged as either a felony or a misdemeanor.
Domestic Violence in Burbank
Police in Burbank frequently handle domestic violence calls. Even minor arguments are treated very seriously by law enforcement and at least one of the parties involved in a domestic incident will usually be arrested. These cases often proceed even where the victim changes his or her mind and wants to drop charges. It is imperative that anyone arrested for domestic violence speak with a skilled criminal defense attorney immediately. Early involvement of an attorney can result in cases being rejected or charges being significantly reduced. Domestic violence is not limited to those who are married or in relationships, and domestic violence charges can be brought in cases involving elder abuse and other assault and battery. Certain mandatory sentencing provision may apply to those convicted of these crimes.
Burbank Hit and Run Crimes
Hit and run offenses are treated as high priorities in Burbank and the Burbank Police Department has units dedicated to investigating and arresting those involved in hit and run incidents. Hit and run can be charged as a misdemeanor where there was only property damage or as a felony if someone was hurt as a result of a hit and run incident. It is critical that anyone involved in a hit and run incident contact an experienced criminal defense attorney right away. Early intervention can be key and in many cases will result in no criminal charges filed.
Burbank White Collar Crimes
White collar criminal offenses include a number of different fraud and theft-related crimes. Dedicated detective units at the Burbank Police Department conduct investigations into white collar crimes. These investigations can often extend for years and a person may only learn that he or she is the target of an investigation after being served with a search warrant at home or in the office. Having an attorney involved in the early stages of any white collar investigation or case can be critically important.
If you or someone you know have been arrested for a crime in Burbank or are under investigation, it is crucial that you meet with an experienced Burbank criminal defense attorney right away. Michael Kraut is a former Deputy District Attorney with over 14 years of prosecutorial experience who is highly respected by judges, prosecutors and law enforcement officers in the Burbank area for his in depth knowledge of the law and his unmatched skills as a litigator.
For more information about Burbank criminal defense, and to schedule your free consultation, contact Michael Kraut at the Kraut Law Group located at 2600 West Olive Avenue, 5th Floor, Burbank, CA 91505. Mr. Kraut can be reached 24/7 at 888-334-6344 or 818-563-9810.