Burbank Criminal Lawyers
BURBANK CRIMINAL DEFENSE LAW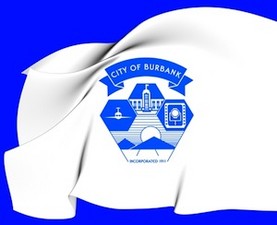 Burbank is community of 100,000 residents located 12 miles northwest of downtown Los Angeles. Famous for being the hub of the entertainment and aviation industries, every day Burbank attracts residents, workers and tourists to its diverse destinations and attractions. The Burbank Police Department and other local law enforcement agencies actively patrol Burbank and conduct arrests for various criminal offenses, including theft offenses that occur in Burbank, lewd conduct and domestic violence. Many of the arrests by these agencies result in criminal cases being filed at the Burbank Courthouse at 300 East Olive Avenue, Burbank, CA 91502.
The Burbank City Jail is housed at the Burbank Police Department at 200 North Third Street, Burbank, CA 91502. This facility is intended to hold individuals on a temporary basis as they await arraignment across the street at the Burbank Courthouse. Many of those awaiting trial are held at the Los Angeles County Sheriff's Department Inmate Reception Center located at 450 Bauchet Street, Los Angeles, CA 90012.
Besides the Burbank Police Department, who are responsible for providing police services to the city of Burbank, other law enforcement agencies that are active in the Burbank area include the California Highway Patrol, the Los Angeles County Sheriff's Department and the Airport Police at the Bob Hope Airport.
The Burbank City Attorney's Office prosecutes all misdemeanor level offenses occurring within the city of Burbank. Felony prosecutions are typically handled by the Los Angeles County District Attorney's Office - Burbank Satellite Office.
As a former Deputy District Attorney who was previously assigned as a prosecutor at the Burbank Courthouse, Burbank Criminal Law Attorney Michael Kraut is well known as a skilled litigator who is highly knowledgeable and experienced in all aspects of Criminal Law. Mr. Kraut has established relationships with law enforcement personnel and prosecutors in the Burbank area that have proven to be crucial. Mr. Kraut has an office at 2600 West Olive Avenue, 5th Floor, Burbank, CA 91505. The phone number is (818) 563-9810.
For more information about Burbank Criminal Offenses, please see the following articles:
Client Reviews
He gave me the peace of mind that my DUI case was going to be resolved. He fought for what it was needed and helped me by answering all my questions. Mike is not an average attorney. He's a very experienced, honest and straightforward person that is there for you!
I hired Attorney Mike Kraut and I'm am so happy and grateful that I did! I was arrested for a DUI because my BAC level was over the .08 limit. I ended up getting a wet and reckless instead of a DUI. I still have to do some classes and I'm on probation, but I do not have a DUI on my record. If you have a DUI hire Attorney Kraut, he definitely knows his stuff!
There aren't enough positive words to write about Mike, but let me be clear that this is the only lawyer worth hiring in Los Angeles. Mike is professional, caring, and an absolute champion at winning in court.
Mike Kraut is not a typical lawyer. He is a straightforward person with a true heart and a sympathetic ear. He is also smart and connected and he cares about the people who seek out his help. He got my son out of a jam. He did it quickly and painlessly. I recommend Mike Kraut to anyone that needs his services.
Thank you Mike for helping my son.
Michael Kraut is a rock star lawyer. I was really happy and satisfied with the results I received from Michael and his team. A few months back I was being accused of a serious felony. Mike gave me sound legal advice and worked diligently to clear my name. Mike was great at always keeping me updated and returning calls. Great, great lawyer I cant say enough about this man!
How can I express how relieved and pleased I am with Michael's professional abilities to have my Felony brought down to a misdameanor to a possible dismissal with deferment. With his care my life has been turned around and cannot say how helpful he's been not only in my case but life. He, himself has changed how I view criminal lawyers. Thank you so much Michael!