Burbank Receiving Stolen Property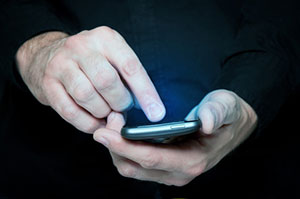 There are a number of different theories under which a defendant can be prosecuted for a Burbank theft crime. While most people realize that it is illegal to take property that does not belong to them, many fail to realize that receiving stolen property is also a theft crime under California Penal Code Section 496 PC that can potentially be treated as a felony.
In fact, criminal charges for receiving stolen property are frequently filed by prosecutors when a defendant is caught with stolen goods but there is no clear proof that the defendant was the one who actually stole the property. By charging receiving stolen property, the prosecution can ensure that these defendants are held accountable.
In order to prove a charge of receiving stolen property, a prosecutor from the Burbank City Attorney's Office or the Los Angeles County District Attorney's Office must establish each of the following elements beyond a reasonable doubt:
The defendant possessed, purchased, received or concealed property that was stolen from another person or taken away without the other person's consent
AND the defendant did so while knowing that the property was, in fact, stolen.
In Burbank, receiving stolen property can be charged in conjunction with the following theft offenses:
A prosecutor must prove that the defendant knew an item was stolen in order to prove that he or she is guilty of receiving stolen property. Police and prosecutors must usually show this through circumstantial evidence. If the price the defendant paid for an item was suspiciously low, the prosecution may use this as evidence that the defendant knew the property was obtained illegally through theft. As a result, consumers purchasing goods online or from unknown parties should always be skeptical about prices for things such as cars or cell phones that seem too good to be true.
When a prosecutor is filing charges against a defendant for a Burbank theft offense, he or she may also add a count of receiving stolen property. This allows the prosecutor to pursue different theories of criminal liability when presenting a case to the jury. While a prosecutor can file and argue both theft and receiving stolen property counts for a single theft offense, a defendant who is convicted can only be punished once. Pursuant to California Penal Code Section 654 PC, a defendant can only be punished once for a single theft offense.
Where the defendant did not know that an item that he or she possessed or purchased was actually stolen from someone else, that defendant would not be guilty under California Penal Code Section 496 PC. This protects consumers or merchants who purchase items in good faith that end up being stolen.
Receiving stolen property is a serious property crime that can be charged as a felony in certain circumstances. The recently enacted Proposition 47 now makes receiving stolen property a misdemeanor where the underlying property involved was valued at $950 or less. Prosecution of these offenses would be handled by the Burbank City Attorney's Office and those convicted can be sentenced to serve up to six months in jail as well as victim restitution.
When the underlying property is worth more than $950, the offense is a "wobbler" that a prosecutor can file at his or her discretion as either a felony or a misdemeanor. If filed as a felony, the case would be prosecuted by a Deputy District Attorney from the Los Angeles County District Attorney's Office and the maximum penalty would be up to three years in prison. If filed as a misdemeanor, the defendant would face a maximum year in jail.
If you or a loved one have been charged with receiving stolen property, it is critical that you discuss your case with a Burbank Criminal Defense Attorney right away. As a former Deputy District Attorney with over 14 years of prosecutorial experience, Burbank Criminal Defense Lawyer Michael Kraut is highly adept at mounting successful defenses for clients who have been accused of theft crimes.
For more information about Burbank receiving stolen property, and to schedule your free consultation, contact Burbank Criminal Defense Attorney Michael Kraut at the Kraut Law Group located at 2600 West Olive Avenue, 5th Floor, Burbank, CA 91505. Mr. Kraut can be reached 24/7 at 818-563-9810.