Burbank Marijuana Offenses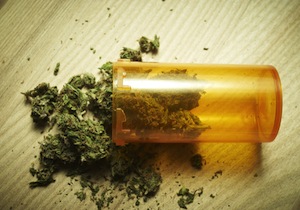 Even though California has relaxed some of legal restrictions involving marijuana-related crimes, marijuana is still considered a drug in California and Burbank marijuana offenses can carry serious consequences for those convicted. Like other Burbank drug crimes, conviction of certain marijuana offenses can carry jail or even lengthy prison sentences. The following are only some of the commonly charged marijuana offenses in Burbank:















Possessing less than one ounce (28.5 grams) of marijuana is now an infraction in Burbank that is punishable by a $100 court fine. Those possessing more than 28.5 grams of marijuana could be charged with a misdemeanor and if convicted can be sent to jail for up to six months. However, those charged may be eligible for diversion under Proposition 36, which would allow them to have their charges dismissed upon completion of a court-approved treatment program.
When a person is accused of selling, or possessing marijuana for sale, under California Health and Safety Code Section 11359 H&S, the penalties are much more severe. This is a felony level offense that can carry lengthy prison sentences. Law enforcement officers and prosecutors in Burbank can prove possession for sale in a variety of ways. In many cases, undercover officers conduct sting operations to catch those in the act of selling or offering to sell marijuana. In other situations, prosecutors must build a case using circumstantial evidence. Items such as baggies, scales, large sums of cash, and large amounts of marijuana can be used to show that a defendant intended to sell, rather than possess, the drug. Defendants convicted of possession of marijuana for sale can be sentenced to up to four years in prison. For defendants who only are accused of transporting marijuana, or giving less than an ounce away for free, misdemeanor charges would be applicable.
The legal guidelines relating to marijuana drastically changed after voter initiative Proposition 215 passed in 1996. This authorized the use of medicinal marijuana for those with valid prescriptions and allowed authorized individuals to grow, possess and use marijuana. Prop 215 is now law under California Health and Safety Code Section 11362.5 H&S. While authorized patients and/or providers can grow, possess and use marijuana, there are strict limits regarding quantities and this marijuana cannot be given away or sold to someone who lacks a prescription.
While certain people may be allowed to legally use marijuana, someone can still be charged with a DUI offense if he or she is caught driving under the influence of marijuana in Burbank. In fact, law enforcement in the Burbank area have increased the number of Drug Recognition Enforcement ("DRE") officers in their ranks. These officers have received special training in recognizing the signs of drug intoxication and are often employed to assist in DUI investigations. Those suspected of driving under the influence of marijuana, or any other drug, would be asked to submit to blood testing. If marijuana is discovered in the blood, the driver would be charged with a DUI offense in violation of California Vehicle Code Section 23152(a) VC. The DMV does not automatically issue a driver's license suspension for drivers under the influence of marijuana, as it would with drunk drivers, however any court conviction for DUI would then trigger a license suspension.
If you have been charged with a Burbank marijuana offense, it is very important that you discuss your case with an experienced Burbank Criminal Defense Lawyer immediately. As a former Deputy District Attorney with over 14 years of prosecutorial experience, Burbank Criminal Defense Attorney Michael Kraut is highly skilled at mounting successful defenses to marijuana cases. Mr. Kraut formerly served as a Senior Trial Prosecutor at the Burbank Courthouse and is highly regarded by judges, prosecutors and law enforcement in the area.
For more information about Burbank marijuana offenses, and to schedule your free consultation, contact Burbank Criminal Defense Lawyer Michael Kraut at the Kraut Law Group located at 2600 West Olive Avenue, 5th Floor, Burbank, CA 91505. Mr. Kraut can be reached 24/7 at 888-334-6344 or 818-563-9810.