Burbank Expungements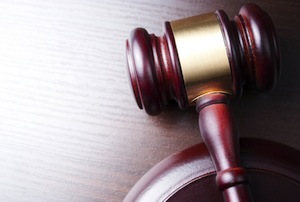 The Burbank expungement process can be difficult to navigate for those wanting to clean up their criminal records. The law has been changed in recent years and now getting an expungement is more difficult. Filing expungement motions requires a familiarity with this area of the law and it is recommended that a person wanting to expunge their records discuss their situation with a Burbank criminal defense attorney experienced in this area of the law.
A motion to expunge a criminal conviction is usually made after the defendant is no longer on probation for the offense. The expungement process is controlled by California Penal Code Section 1203.4 PC and any motion filed must comply with this statute. Courts typically require a full hearing before ruling on a defendant's expungement motion. Prosecutors will often oppose these motions and the defendant may need to present evidence or live witness testimony in support of the expungement motion. A defendant who does not have an understanding of the Rules of Evidence or court procedure should not handle the expungement motion alone.
If the Court grants the defense expungement motion, the original guilty verdict or plea will be retroactively set aside and the case will be dismissed. A person can only expunge a conviction in which prison was not imposed as a penalty. There are a number of criminal offenses that are not eligible for expungement under California Penal Code Section 1203.4 PC. Criminal convictions for various sex offenses cannot be expunged, for example. In addition, even if a conviction is expunged, it still can be used for enhancement purposes. This means that even if a person has a Burbank DUI conviction expunged, a subsequent DUI offense within ten years would still be considered a second offense despite the expungement.
Having a conviction expunged may not relieve someone from the obligation to report the earlier conviction on applications or to state licensing agencies, particularly when asked if a criminal conviction had ever occurred. A Burbank expungement will have no effect on any restriction on owning or possessing firearms that may been part of the original sentence. Certain felony convictions are eligible for expungement under California Penal Code Section 1203.4 PC. To be eligible, the felony must have been a "wobbler" offense that could have been filed as either a felony or as a misdemeanor. The defendant must first have the felony conviction reduced to a misdemeanor, at which point the expungement motion could be made.
There are several reasons why a person would want to have a conviction expunged. More and more employers perform criminal background searches when evaluating new hires, and any criminal conviction can prove fatal to future job prospects. In addition, old convictions can keep people from being considered from housing, loan eligibility and higher education.
If the defendant has completed all of the requirements of his or her probationary sentence but the probation period has not elapsed, the court may entertain a motion to terminate probation early and then expunge the case. This would first require a motion under California Penal Code Section 1203.3 PC to end probation and then the expungement motion under California Penal Code Section 1203. 4 PC. Motions to terminate probation are not widely granted and are usually only considered if the defendant can provide a strong justification for the early termination. The defendant would need to have completed all probation requirements and have no new arrests or charges. It is not advisable to proceed on a motion to terminate probation without the assistance of a Burbank criminal defense attorney, as this type of motion is far from automatic.
While an expungement will set aside a guilty or no contest plea or guilty verdict and dismiss the old conviction, it will not seal the arrest records. Sealing an arrest record requires a motion pursuant to California Penal Code Section 851.8 PC. These types of motions impose a greater burden on the petitioner. It is more difficult to succeed on a motion to seal an arrest record than it is to have an expungement motion granted, and these types of motions should only be made with the assistance of an attorney.
If you are interested in having criminal convictions expunged, it is very important that you consult with a Burbank Criminal Defense Attorney right away. As a former Deputy District Attorney with over 14 years of prosecutor experience, Burbank Criminal Defense Lawyer Michael Kraut is highly proficient in arguing and winning expungement motions on behalf of his clients.
For more information about Burbank expungements, and to schedule your free consultation, contact Burbank Criminal Defense Lawyer Michael Kraut at the Kraut Law Group located at 2600 West Olive Avenue, 5th Floor, Burbank, CA 91505. Mr. Kraut can be reached 24/7 at 818-563-9810.