Burbank Forgery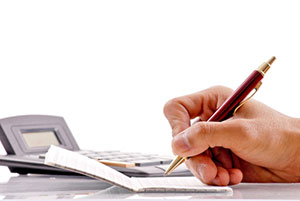 Of the various white collar crimes occurring in Burbank, one that is frequently the basis of criminal charges is the crime of forgery in violation of California Penal Code Section 470 PC. Forgery schemes can often result in significant financial harm to victims and prosecutors in Burbank tend to take these crimes very seriously.
Forgery offenses may involve a wide range of criminal activity that involves counterfeiting or falsifying checks, contracts or other legal documents in order to commit fraud or fraudulently obtain money or property. Burbank forgery offenses can involve one of the following acts:
1)Copying another person's signature or signing his or her name without permission.
2)Signing the name of another person or producing a counterfeit seal for use on an official document.
3)Making unauthorized changes to official documents such as wills, deeds or court orders.
4)Changing or counterfeiting checks, money orders, bank orders, financial instruments or lottery tickets in order to advance a fraud.
To convict a defendant of forgery, the prosecutor must be able to establish beyond a reasonable doubt that the defendant committed one of the acts listed above and he or she acted with the intent to commit fraud when doing so.
The defendant in a forgery case must have had the intent to unlawfully obtain some sort of benefit at the time the forgery was committed. In many cases, the benefit at issue is financial. Forgery may involve writing someone's name on a check without permission or changing a person's will without authorization. In many situations, forgery crimes are closely associated with allegations of elder abuse in Burbank when the defendant is someone who is accused of changing a senior's will or fraudulently signing checks with an elderly person's name.
A forgery crime is not considered complete unless and until the forged item has been "uttered" or presented as authentic to someone else or to a bank or business. There may be cases where the defendant has forged a document or signature but has not done anything with the forged document. In these cases, the defendant would only be criminally liable for attempted forgery.
It used to be the case that the majority of Burbank forgery offenses involved forged checks. However, as new technologies have developed that allow individuals to create documents that appear authentic, more and more forgery allegations involve financial instruments such as credit cards. Forgery involving credit cards often occurs when someone charges someone else's credit card and then signs the other person's name without permission. A defendant in this situation can also face charges for Burbank credit card fraud.
In order to prove that the defendant is guilty of a forgery offense, the prosecutor may have to call a handwriting expert to provide testimony regarding why a signature is not authentic and is actually forged. In response, the defendant may have to have their own expert called to challenge the prosecution's expert.
Until recently, forgery was always a "wobbler" crime. This means that prosecutors could have filed either felony or misdemeanor charges depending on factors such as the extent of the loss and the criminal record of the defendant. However, under Proposition 47 all forgery offenses in which the underlying amount involved is $950 or less are misdemeanor-level crimes. Those convicted could face up to a year in county jail in addition to various terms and conditions of probation that a judge would impose. In addition, the defendant would be expected to pay restitution to the victim for any losses suffered.
When the underlying amount involved in the forgery is more than $950, the offense is once again a "wobbler" that can either be charged as a felony or a misdemeanor. If charged as a felony, the defendant could be sentenced to serve up to three years in prison. If convicted as a misdemeanor, the maximum jail sentence is one year. In either case, the defendant would be ordered to pay restitution to the victim.
If you are under investigation for forgery in Burbank or have been charged criminally with this crime, it is critical that you meet with a Burbank Criminal Defense Attorney right away. As a former Deputy District Attorney with over 14 years of prosecutorial experience, Burbank Criminal Defense Lawyer Michael Kraut understands how best to defend clients charged with forgery and other white collar offenses.
For more information about Burbank forgery offenses, and to schedule your free consultation, contact Burbank Criminal Defense Lawyer Michael Kraut at the Kraut Law Group located at 2600 West Olive Avenue, 5th Floor, Burbank, CA 91505. Mr. Kraut can be reached 24/7 at 818-563-9810.