Burbank Credit Card Fraud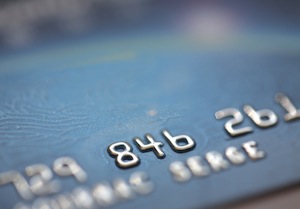 With credit cards now having replaced cash as the predominant way that millions of people make day to day purchases and transactions, law enforcement in the Burbank area are increasingly vigilant for incidents of credit card fraud. In Burbank, this crime is one of the most prevalent white collar crimes that can cost banks and credit card companies billions each year. As a result, law enforcement agencies and prosecutors tend to treat these types of crimes very seriously and those convicted may face extremely harsh punishments.
Credit card fraud in Burbank can be charged under several sections of the California Penal Code and may include the following violations:
Credit card fraud cases can involve complex networks of criminals in multiple locations but can also simply involve the unauthorized use of someone else's credit card. Often, credit card fraud cases in Burbank can be connected with allegations of Burbank identity theft, as these crimes frequently overlap.
While credit card fraud prosecutions occurring Burbank may be charged and handled out of the Burbank Courthouse, located at 300 East Olive Avenue, Burbank, CA 91502, this is also a crime that may be prosecuted in Federal Court. This is because credit card fraud involves nationally operating banks and financial institutions and is often committed in a number of different states due to the nature of how credit card transactions are processed. In these instances, the case may be investigated by agents from the Federal Bureau of Investigation ("FBI") and would subsequently be prosecuted by the United States Attorney's Office. The penalties for Federal credit card fraud convictions are severe and can involve many years in Federal prison.
In California, credit card fraud under the California Penal Code is what is considered to be a "wobbler." This means that the case can be pursued as either a felony or a misdemeanor depending on a variety of factors. Prosecutors will look at how much was stolen and how many victims were involved. They will also want to know if there were multiple uses of a card and if the defendant was part of a larger criminal ring. A defendant may be charged criminally even if the credit card at issue was never actually used.
Prosecution for felony-level credit card fraud offenses in Burbank is handled by the Burbank Satellite Office of the Los Angeles County District Attorney's Office. The case would proceed at the Burbank Courthouse and if convicted, the defendant could be sentenced to up to three years in a state prison. The defendant would also be ordered to pay restitution to the victim to compensate their losses.
The prosecution of misdemeanor-level credit card fraud offenses would be handled by the Burbank City Attorney and the case would similarly proceed at the Burbank Courthouse. Those convicted of the misdemeanor offense can be sentenced to up to a year in jail. The defendant would have to comply with the conditions of probation as dictated by the sentencing judge and would also be ordered to pay restitution.
If you or someone you know are currently under investigation for credit card fraud or have been charged with this crime it is very important that you go over your case with an experienced Burbank Criminal Defense Attorney immediately. As a former Deputy District Attorney with over 14 years of prosecutorial experience, Burbank Criminal Defense Lawyer Michael Kraut knows how to effectively defend those dealing with credit card fraud allegations. Mr. Kraut formerly served as a prosecutor assigned to the Burbank Courthouse, and is highly regarded by the judges and prosecutors in the area as dedicated and knowledgeable advocate.
For more information about Burbank credit card fraud, and to schedule your free consultation, contact Burbank Criminal Defense Attorney Michael Kraut at the Kraut Criminal & DUI Lawyers located at 2600 West Olive Avenue, 5th Floor, Burbank, CA 91505. Mr. Kraut can be reached 24/7 at 818-563-9810.