Burbank Assault & Battery
Burbank Assault & Battery – Penal Code 242 PC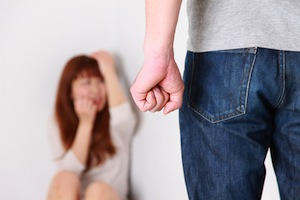 In Burbank, assault and battery offenses are considered violent crimes that can carry severe and extensive penalties for those convicted. This class of criminal offenses is closely related to Burbank domestic violence crimes, with significant overlap between the two. Prosecutors tend to enforce these crimes with very strict punishment and the penalties can be very harsh.
While people tend to refer to assault and battery in the same context, they are actually two different crimes. Battery is defined in California Penal Code Section 242 PC as the act of nonconsensual physical contact, however slight. California Penal Code Section 240 PC defines assault as putting another in fear of impending physical contact. An assault can be viewed a battery that was attempted, but not completed, while battery is a "completed assault."
Assault & battery crimes in Burbank can include the following the offenses:
Assault with a Deadly Weapon (ADW) Occurring in Burbank - California Penal Code Section 245(a)(1) PC
Battery on a Police Officer in Burbank - California Penal Code Section 243 PC
In terms of criminal charges, a significant number of the assault and battery offenses occurring in Burbank are considered "wobblers." A "wobbler" is an offense that can be filed as either a felony or a misdemeanor. Prosecutors consider various factors when deciding how to file a case, including the specifics of the circumstances and the criminal history of the defendant.
A conviction for an assault and battery-related offense in Burbank can carry significant jail or prison sentences, costly court fines, restitution to any victim, probation or parole with numerous conditions, counseling and/or anger management, stay-away orders and prohibitions on owning a gun. A conviction for assault or battery can have extensive collateral consequences. Employers are often wary of hiring people with convictions of this nature on their record. Assault and battery convictions can also limit housing options. In addition, many of these offenses are "strikes" under California's Three Strikes Law. As such, they can be used to enhance all future convictions.
A variety of defenses may apply to those charged with assault and battery offenses in Burbank. There may be a legitimate self defense claim when someone uses physical force to defend themselves or others. Additionally, this is an area in which false accusations are frequent, especially when the assault or battery allegations stem from a domestic violence incident. When this happens, an experienced Burbank criminal defense attorney can work for his client to ensure the police and prosecutors know the true facts. Furthermore, there may be occasions in which someone commits an assault and battery offense while they are unconscious or unknowingly under the influence of an intoxicant. In these situations, an effective Burbank defense attorney can mount an involuntary Intoxication / unconsciousness Defense.
If you or a loved have been charged with an assault and battery offense in Burbank, it is crucial that you meet with a knowledgeable Burbank Criminal Defense Attorney immediately. Burbank Criminal Defense Attorney Michael Kraut is a former Deputy District Attorney with over 14 years of prosecutorial experience who was previously assigned as a senior level prosecutor at the Burbank Courthouse. As a result, Mr. Kraut has established a reputation in Burbank as a skilled litigator with an extensive knowledge of criminal law and procedure who fights passionately on his clients' behalf.
For more information about assault and battery offenses in Burbank, and to schedule your free consultation, contact Burbank Criminal Defense Attorney Michael Kraut at the Kraut Law Group located at 2600 West Olive Avenue, 5th Floor, Burbank, CA 91505. Mr. Kraut can be reached 24/7 at 888-334-6344 or 818-563-9810.