Burbank Warrants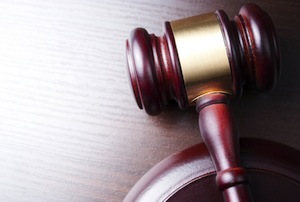 Judges who preside at the Burbank Courthouse, located at 300 East Olive, Burbank, CA 91502, can issue warrants authorizing the arrest of the individual named in said warrant. The two types of warrants that may be issued are arrest warrants and bench warrants.
1. Arrest Warrants in Burbank
The first type of warrant is an arrest warrant. These are often issued upon application by the filing prosecutor or law enforcement investigator. While it is often the case that an individual arrested on suspicion of a crime will be issued a citation notifying them of an impending arraignment date in court, there may be circumstances where a case is filed directly via an arrest warrant. Once the arrest warrant has been signed, law enforcement would be allowed to arrest the named individual and keep him or her in custody until arraignment. These types of warrants are typically only used in connection with major felonies, however there are instances where a misdemeanor case will go out as an arrest warrant. In many situations, defendants may not even know that a criminal case has been filed. They may only learn of its existence when they are stopped during a routine traffic stop or receive an unexpected visit from the police at their home or place of work.
Once arrested, a defendant typically can post bail in order to get out of jail, although there may be situations where bail is denied. The bail amount set may be extremely high and it may be best to have an experienced Burbank criminal defense attorney argue for a reduced bail amount or a release without the requirement of bail.
For certain Burbank theft and fraud related cases, the court may require that any bail posted by the defendant be first reviewed to ensure that the money provided is not derived from an unlawful source. While the source of the funds is being reviewed, the defendant would stay in custody at the jail. This review can last for a significant amount of time.
2. Bench Warrants in Burbank
The second type of warrants issued in Burbank is bench warrants. Failure to appear for an arraignment after signing a written promise to appear on a citation, missing a court hearing or violating probation can all result in a judge issuing a bench warrant. This would authorize law enforcement to arrest and detain the defendant and have them appear in custody before the court to address the bench warrant. In many cases, there may be a reasonable explanation for the missed date or probation violation. The defendant may not have been aware of the date or a probation violation may have been issued as a result of paperwork inadvertently not being filed. Just like arrest warrants, bench warrants can be executed at any time by law enforcement officers. Upon issuance of a bench warrant, the defendant's driver's license will be suspended by the DMV pursuant to California Vehicle Code Section 40508 VC. The suspension will last until the warrant has been cleared.
An effective Burbank criminal defense lawyer may be able to have the bench warrant recalled and quashed without the defendant every having to step foot in the Burbank Courthouse. This may be necessary where the defendant does not live in the Burbank area or even in the state of California. The judge may be willing to recall the warrant without the defendant being present or the judge may recall and hold the warrant until a time that the defendant can fix the underlying problem that triggered the warrant. An attorney can also handle the DMV suspension and make sure that the DMV is notified of the warrant recall and that the suspension is lifted as soon as possible.
If you or a loved one are dealing with a Burbank warrant, it is very important to consult with a Burbank Criminal Defense Attorney as soon as possible. Burbank Criminal Defense Lawyer Michael Kraut is a former Deputy District Attorney with over 14 years of prosecutorial experience who appreciates how unnerving having an active warrant can be. Mr. Kraut is highly regarded in the Burbank area by judges and prosecutors and has had tremendous success in having active arrest and bench warrants cleared for his clients.
For more information about Burbank warrants, and to schedule your free consultation, contact Burbank Criminal Defense Lawyer Michael Kraut at the Kraut Law Group located at 2600 West Olive Avenue, 5th Floor, Burbank, CA 91505. Mr. Kraut can be reached 24/7 at 818-563-9810.